Cybersecurity Center
Welcome to the Cybersecurity Center, Macomb Community College's virtual and on-ground repository of information about its cybersecurity practices and academic programs. The Center, physically located in C Building, Room 258, South Campus, also serves as a resource for up-to-date information on cybersecurity issues and cyber-awareness.
National Center of Academic Excellence in Cyber Defense Education
Having met the rigorous standards of the National Security Agency (NSA) and the Department of Homeland Security (DHS), Macomb has received their jointly awarded designation as one of the National Centers for Academic Excellence in Cyber Defense Education Program (CAE-CDE) Associate Level, through 2024. This designation signifies that Macomb's academic programs are mapped to NSA/DHS-approved curriculum and contribute to the security of the nation's information infrastructure by preparing students to be highly capable cybersecurity experts. 
For more information: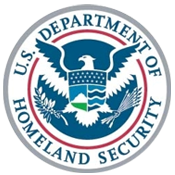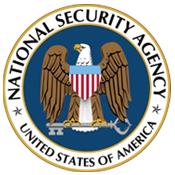 Committed to Student Success and Cyber-Awareness
Macomb's Cybersecurity Center serves the college, its students, faculty and staff, and the community by:
Providing cybersecurity education that is innovative, comprehensive and interdisciplinary.
Engaging with employers in both public and private sectors to ensure that academic coursework remains responsive to current and evolving cybersecurity needs.
Assisting students in the college's cybersecurity programs to ensure they are making academic progress toward program completion, transfer and/or placement in the field.
Developing ongoing working relationships with local school districts to educate and interest K-12 students in cybersecurity and related career opportunities.
Developing and maintaining articulation agreements with four-year institutions that offer advanced degrees in Information Technology.
Continuously improving the quality and relevance of the cybersecurity education provided at Macomb.
Promoting cyber-awareness as the public's best defense against cyberattacks and data breaches.
National Oversight, Certified Faculty
The Cybersecurity Center and the Network Security Professional (Cybersecurity) Program follow the guidelines of the Department of Homeland Security and National Security Agency in setting direction for the center and the objectives and outcomes of the cybersecurity courses offered.  
Professor Keith Nabozny has been the faculty lead on Macomb's cybersecurity courses since 2011, and is responsible for the Cybersecurity Center. Prior to teaching at Macomb, Professor Nabozny worked in the information technology industry for over 15 years, providing networking and cybersecurity support to large companies with operations in Michigan and other locations around the world. He has been a Certified Information Systems Security Professional (CISSP) since 2009 and holds a Master's Degree in Education from Wayne State University.
Professor Nabozny can be contacted at naboznyk@macomb.edu or 586.445.7304.
Programs of Study at Macomb
Information Technology: Network Security Professional (Cybersecurity)

Skill-Specific Certificate
Associate of Applied Science Degree

Homeland Security

Associate of Applied Science Degree

Information Technology: Cybersecurity Academy - for high school juniors

Associate of Applied Science Degree

Cybersecurity Bootcamp

Skill-Specific

The objective of this course is to teach the fundamentals of cybersecurity and prepare you for the CompTIA Security+ certification exam.  Recommended to have basic knowledge of IT fundamentals and basic networking knowledge.  For more information email continuinged@macomb.edu.
Cybersecurity Club/Opportunities for Students
Macomb's Cybersecurity Club is a student-led group that provides an opportunity for students with an interest in cybersecurity to gather and discuss topics of interest. It meets from 4 to 5:30 p.m. on Mondays, during fall and winter semesters, in the Cybersecurity Center, C258, South Campus.
If a student is interested in participating in online cybersecurity competitions (i.e. National Cyber League), club meetings are an ideal place to discuss ideas and strategies for success. Students may also consider joining the National Cybersecurity Student Association, which provides networking, mentoring, training and scholarship opportunities. Scholarships for Women Studying Information Security are also available through Computing Research Associates.
You do not need to be enrolled in the Network Security Professional (Cybersecurity) Program to be a member of the Cybersecurity Club! Any Macomb student can join and participate in meetings or events.
For more information about the Cybersecurity Club, contact the faculty advisor, Professor Keith Nabozny, at: naboznyk@macomb.edu or 586.445.7304.

Cybersecurity in Practice
At Macomb, cybersecurity best practices are followed to effectively secure the college's information infrastructure. Internal cybersecurity is the responsibility of the Executive Director of Computing Infrastructure and Information Security: Stephen Yuenger.
Macomb's security guidelines are available for review on the college's website, while cybersecurity staff offer these 10 tips for safeguarding electronic data.
If you believe you have detected a cybersecurity issue related to college resources, please contact the IT Department at: servicedesk@macomb.edu.
Local Cybersecurity Groups
Motor City ISSA – Local chapter of the Information Systems Security Association
ISACA Detroit – Local chapter of the Information Systems Audit and Control Association
MADCAT – Michigan Automotive & Defense Cyber Awareness Team
External Cybersecurity Resources
Here are some external sources with information related to cybersecurity: