Counseling & Academic Advising
College will be one of the most exciting times in your life. Along the way, you're going to be faced with many choices, and each one will open you up to a world of possibilities.
Whether you're here to earn an associate degree or certificate, prepare to transfer or have another plan entirely, our Counseling & Academic Advising team is here to support you in your goals and help you reach that next big step!
Simplify Your Choices
Each and every one of our students is unique, and you're no exception. Whatever your circumstances may be, we're here for you from the beginning of your college journey to the end…and beyond!
That's why we offer tailored solutions based on your individual needs. And we want your experience here to be as enjoyable and stress free as possible.
Not sure how to get started?
If you have questions about your academic or career goals, or need to request special accommodations, the handy chart below will set you on the right path.
Who should I speak with? I…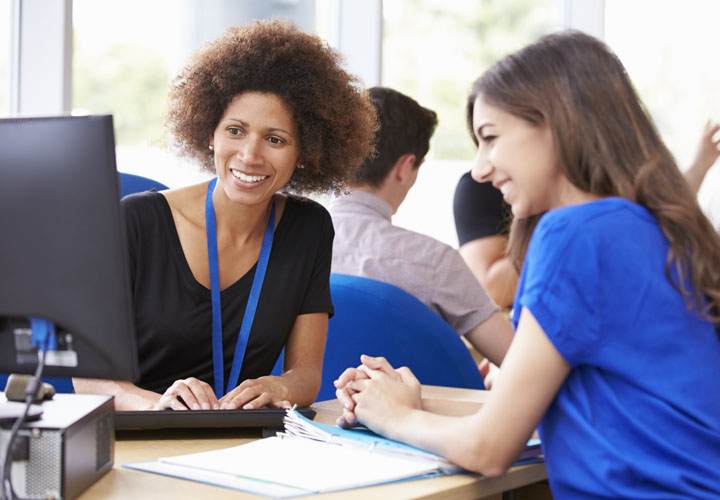 Academic Advising
Have decided my major and/or career path
Plan to pursue a Macomb degree or certificate
Intend to transfer to another college or university to pursue a four-year or advanced degree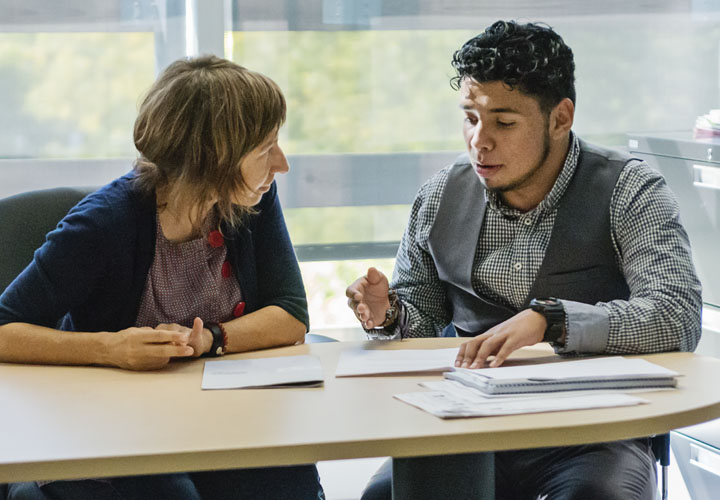 Counseling
Have not decided

 on a

Macomb degree or certificate program and/or transfer major
Want to explore career options
Plan to transition from one career to another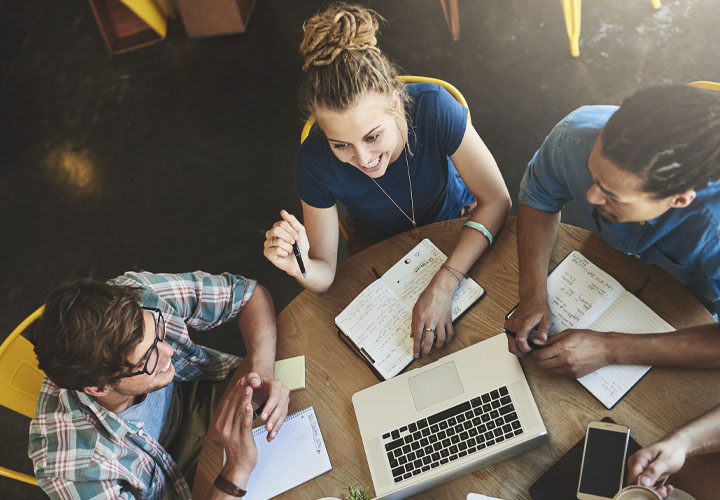 Student Access Services
Have one or more disabilities

Intend to develop my English language skills as a multilingual learner

Will be building my writing skills
Our Services
Academic Advising
Know which program you're interested in? Our academic advisors are here to help you get the most out of your Macomb experience and simplify the transfer process!
We can:

Provide information about the college
Help you get started
Explore degree and certificate programs
Show you hidden opportunities
Connect you with resources
Clarify the transfer process
Counseling
Undecided about your Macomb program or school of transfer? Our counselors can set you on the right path toward an enriching college experience and rewarding career.
We can:

Provide specialized career and academic counseling
Give referrals for career assessment and decision-making resources
Work with you to explore majors
Assist you with goal setting, academic and transfer planning
Bridge the career exploration and program selection process through our licensed counselor taught, three-credit LIFE-1010 course
Provide career assessment using Career Coach, connecting your interests to the job market and Macomb programs
Additional Resources
Want to continue your Macomb education, but need assistance with nonacademic costs? The SOS program can connect you with community resources and public benefits.
We can:

Find solutions to nonacademic costs while you're taking classes at Macomb, including:

Food
Rent
Utilities
Child care
Health care

Help with public benefits applications
Provide referrals to college and community resources
Looking for additional support to increase your chances of academic success? You may qualify for the Special Populations program if you describe yourself as follows:
I have a disability
I come from an economically disadvantaged family
I am preparing for a nontraditional career
I am a single parent (including those who are pregnant)
I am out of the workforce
I am an English Language Learner
I am homeless
I have aged out of the foster care system
We can:
Secure limited financial assistance
Serve as go-between with Michigan Works! clients
Provide referrals for community supports, college resources and programs
Community and mental health resources: Find out about both self-initiated services and those which require a referral
Career Services: Macomb's one-stop-shop for all things career and employment related
Student Success Seminars: Learn practical, real-world academic and career skills
Tutoring referrals: Connect with others who can help you improve your GPA and establish academic success
Learning Centers / Reading & Writing Studios: Offering a variety of resources to help you excel as a student
Locations, Hours and Contact Information
Center Campus - H Building, Room 103
44575 Garfield Rd.
Clinton Township, MI 48038
South Campus - G Building, Room 370
14500 E. 12 Mile Rd.
Warren, MI 48088
Phone
Academic Advising, Counseling, Student Access Services
Phone: 586.445.7999
Student Options for Success (SOS)
Special Populations
Phone: 586.447.8609