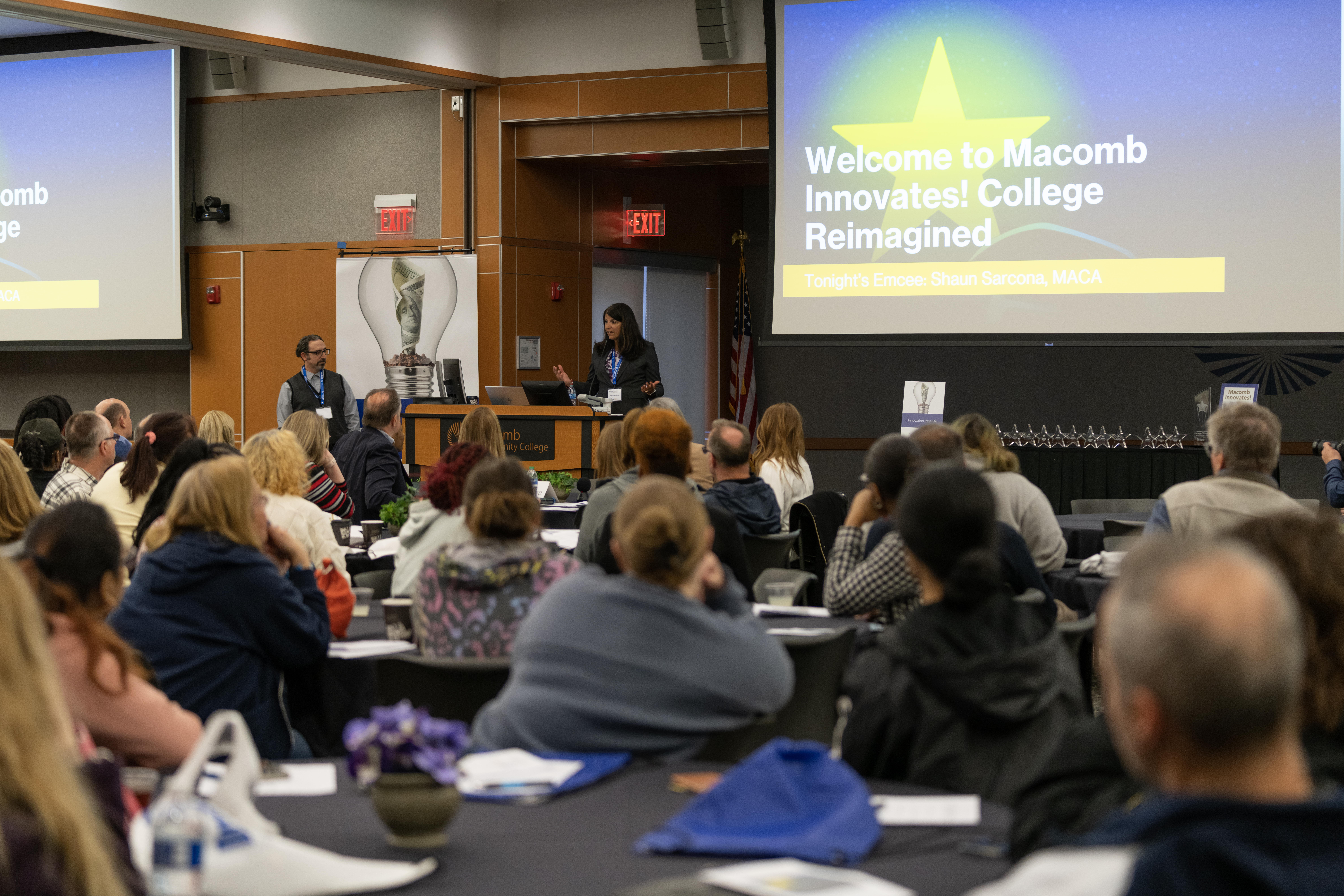 Friday, April 28, 2023 9:00 AM
Institutional
Macomb Community College's Center for Innovation and Entrepreneurship recently hosted Macomb Innovates! College Reimagined, a student pitch contest for students from Macomb and two local area high schools. Students were challenged to develop innovative ideas to address declining college enrollments.

Tuesday, April 25, 2023 9:00 AM
Institutional
Macomb Community College has been awarded $4.7 million from Ballmer Group and the Ralph C. Wilson, Jr. Foundation as part of its work through the Detroit Regional Chamber's Detroit Drives Degrees Community College Collaborative (D3C3).