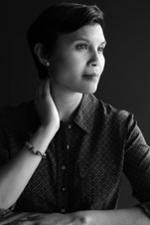 Tuesday, March 01, 2022 8:00 AM
Institutional and Enrichment
Stephanie Mehta, former editor-in-chief of Fast Company magazine, will discuss how a "next normal" mentality, one centered on the acknowledgement of flexibility and resilience in the new workplace, will position leaders to deal with future pandemics and business interruptions on Monday, March 21, 7 p.m., at Macomb Community College. This free presentation is part of the James Jacobs Civic Engagement Project.

Tuesday, March 01, 2022 8:00 AM
Institutional
All students admitted to Macomb Community College can register for up to three semesters – spring/summer, fall, and winter – beginning March 28 and continuing through the last day to add classes for each semester.