Stephanie Mehta, former Fast Company editor-in-chief, to discuss the "next normal" at Macomb Community College March 21
Tuesday, March 01, 2022 08:00 AM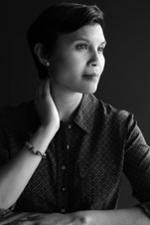 Stephanie Mehta, former editor-in-chief of Fast Company magazine and current CEO of its parent company Mansueto Ventures, will discuss how a "next normal" mentality, one centered on the acknowledgement of flexibility and resilience in the new workplace, will position leaders to deal with future pandemics and business interruptions on Monday, March 21, 7 p.m., at Macomb Community College. This free presentation is part of the James Jacobs Civic Engagement Project.
In her presentation, The Next Normal: Creating the Workplace After Tomorrow, Mehta will address the far-reaching impacts of the remote work experience of 2020. She will also discuss how the physical footprint of offices and work campuses will change and evolve, and how to best manage future hybrid teams made up of both remote and in-person employees. Mehta discusses not just how to deal with disruption but how to build disruption into daily operations.
With more than 25 years of experience in business journalism, Mehta's career includes long-term assignments at Vanity Fair, Fortune, Bloomberg LIVE and The Wall Street Journal. Prior to being promoted to CEO of its parent company Mansueto Ventures, Mehta served as editor-in-chief of Fast Company, a leading business media brand with an editorial focus on innovation in technology, leadership, world changing ideas, creativity and design, where she oversaw its print, digital and live journalism. Mehta has come to value a human-centered approach to her work modeled by her commitment to thoughtful storytelling. During her presentations, she draws on those stories to show business leaders how to push creative boundaries and lead innovation.
The James Jacobs Civic Engagement Project was created to bring nationally recognized experts to Macomb County to generate thoughtful discourse on issues of importance to the area. Jacobs retired as president of Macomb Community College in June 2017. This presentation is made possible through funding by JPMorgan Chase and the Ralph C. Wilson Jr. Foundation. Previous speakers in the series have included Larry Summers, Bob Woodward and Carl Bernstein, Shoshanna Zuboff and Ron Insana.
Mehta's presentation will be held at the Macomb Center for Performing Arts, located on Macomb's Center Campus at 44575 Garfield Road in Clinton Township. Tickets for the presentation are complimentary but limited to four tickets per person. To reserve tickets, go to MacombCenter.com and click view all events or call 586.286.2222.
About Macomb Community College
Macomb Community College (www.macomb.edu) is one of the nation's leading community colleges. Macomb nationally ranks in the top two percent in the number of associate degrees awarded by community colleges and is one of the largest grantors of associate degrees in Michigan. The college's comprehensive educational programming includes pre-collegiate experiences, university transfer and career preparation programs, bachelor-degree completion and graduate degree programs, workforce training, professional education and certification, and continuing education and enrichment opportunities.
Media contact: Sean M. Patrick, 586.445.7271, patricks28@macomb.edu