Ally Nash is Letting the Music Guide Her
Friday, April 14, 2023 12:00 AM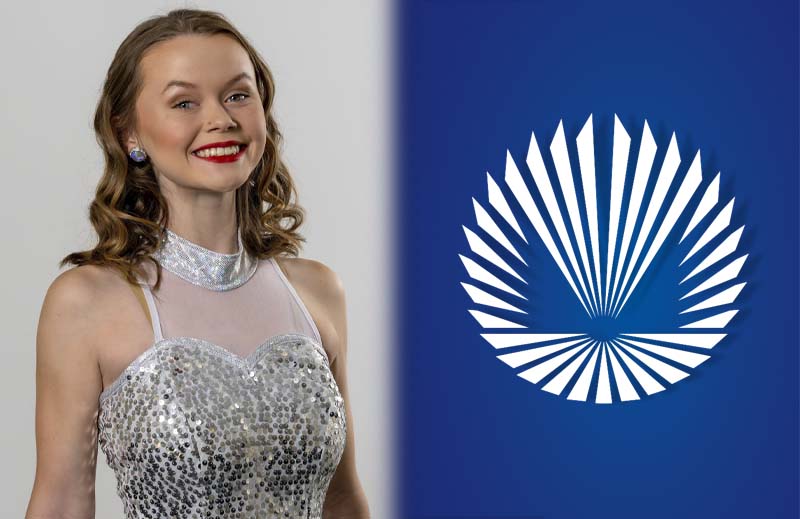 Allyson (Ally) Nash's earliest memory of singing goes back to the solo she cinched in her fourth grade Christmas concert.
"Since then, I have been giving the music world my whole undivided attention," said Nash, who joined her middle school and high school (Dakota) show choirs before moving on to the Magic Company, Macomb's show choir for high school students. 
When Nash decided on Macomb to get her music performance certificate, she set her sights on performing with the Macombers, Macomb's collegiate show choir. While it may appear to be just singing and dancing, there is a lot of time and practice that goes into each performance.
Rehearsals add up
"Rehearsals (are) usually seven hours a week," said Nash. "Then the week before each show we have another seven-hour rehearsal, plus another 12-hour dress rehearsal the day before the show."  
Add in the demands of being a full-time student and having a part-time job at her uncle's funeral home, it's obvious that Nash is one driven individual.   
"It takes up a lot of time (being a Macomber) but if you love to sing, perform, act and surround yourself with lifelong friends that are as dedicated as you," said Nash, "it's a dream come true."
Originally Nash started at Macomb with the intention of being a history teacher but has now decided to combine that with her passion for music and is considering getting her degree in music education. "It's the best of both worlds." she said.
While the specifics of her future are not set in stone, Nash has a few ideas about where she might be headed.
Support for her Broadway dreams
"As of right now, after Macomb I want to do the Disney College Program (DCP)," said Nash, "and transfer to a university to either complete a degree in vocal performance, or music education." Her top choices for transfer, aside from the DCP, are Oakland, Saginaw Valley or Michigan State universities.
But for right now her focus is set on a more immediate goal: giving her best performance at the Macombers Spring Extravaganza on April 22. While some might be stressed, Nash is able to take it all in stride because of downtime spent with her boyfriend and his sister and the encouragement she receives from some key individuals in her life.  "My dad has always been so supportive of my big Broadway dreams," said Nash, "cheering me on and helping me throughout and along the way."
Although she is busy, Nash is enjoying her sophomore year and having the ability to follow her passion for performing.
"Everyone at Macomb is so caring and understanding and actually want to make a positive impact on your college life," said Nash. "I thank Macomb for being such a kind, generous community."