Student's wanderlust is taking her in new directions
Friday, March 24, 2023 12:00 AM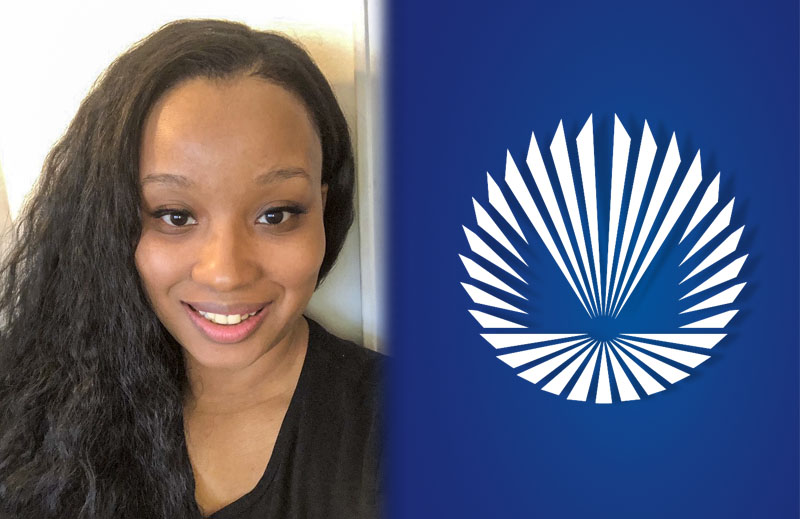 Growing up, Sarah Johnson's mom would sometimes excuse her children from school so they could accompany her on trips to Atlanta or Niagara Falls. It may not have paid off with As on their report cards, but the experiences were priceless.
"The moments we have with those we travel with or with ourselves are the reason we do it," offered Johnson, who still remembers her mom preferring the burger joint around the corner in Niagara Falls to dinner at the Marriott where they were staying. "My mom was a travel enthusiast and her wanderlust inspired me and moves me even now."
A social work major, Johnson was eager to go on the Global Business in Italy led by Macomb faculty this spring but the cost seemed prohibitive. As soon as she was told about the Benjamin A. Gilman International Scholarship, the married mother of three applied - just two weeks before the application deadline. Johnson's determination paid off with one of the prized national scholarships, and she is believed to be the first Macomb student to ever receive it.
A new journey
"It covers most of my journey, and I'm applying for other scholarships (including one offered by the Macomb Multicultural International Initiative) to help pay for the remaining expenses," said Johnson, who hopes to soon establish a club at Macomb for other students interested in international travel. "I am looking forward to sharing my experiences. I believe we all should have the opportunity of traveling abroad."
Johnson's sentiment was one shared by Gilman, the U.S. congressman responsible for establishment of the scholarship program in 2001. Designed for students of limited financial means and administered by the U.S. Department of the State, its goal is to develop a generation of leaders with first-hand knowledge of other cultures. 
 "The Gilman Scholarship has changed my career path," related Johnson. "It offers more than a scholarship, but career (opportunities) within the federal government and foreign affairs."
Tailored by a dream
Johnson graduated from Detroit's Central High School 20 years ago. She earned an associate degree in General Studies from Macomb, returning to pursue a degree in social work. She has now decided on an academic path that includes interdisciplinary studies and international relations, culminating in transfer to Oakland University to earn a bachelor's degree..
"As my advisor says, (Gilman Scholarship) doesn't guarantee a job," said Johnson, "but it puts you in front of many people."
Back at home, Johnson is a stay-at-home mom to three children, aged 2, 9 and 17. She's previously worked as a seamstress, and a clothing and costume designer, as well as an extra in several films shot in and around Detroit. She is an avid runner who has her sights set on the Boston Marathon in 2024, as well as on future trips to Asia, Africa and Europe. But right now, all thoughts are on her upcoming trip to Parma, Turin and Milan, Italy's fashion capital.
"I hope to take (my mom) there someday," offered Johnson, "so she can finally have those leather shoes and tailored suits made that she's coveted for 40 years."