Respiratory therapy student fell in love with program and field
Tuesday, February 07, 2023 08:00 AM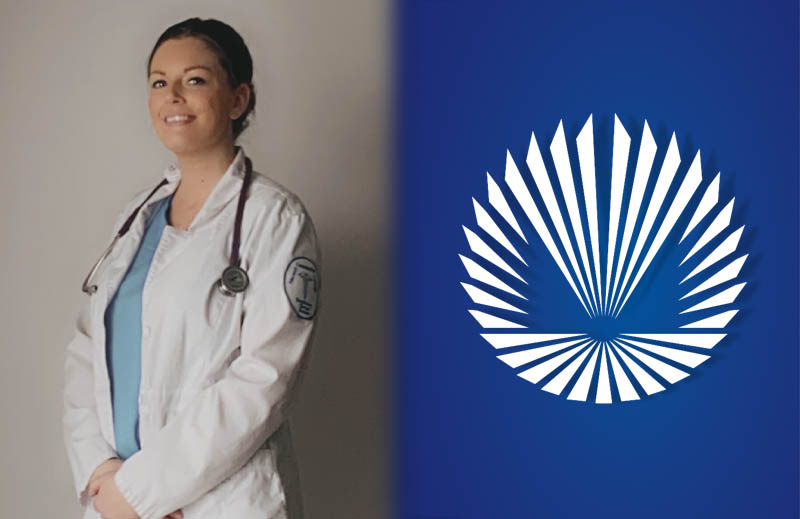 Ashley Glaser knew she wanted to work in health care and had a friend with asthma who sometimes struggled to breathe. But it wasn't until a respected mentor became a respiratory therapist that she considered it as a career.    
"My mom graduated from (Macomb's) program in 2018. She would come home with interesting stories about her day at work, and I would be in awe," said Glaser. "My parents have taught me so much, and I thank them for making me who I am today."


"I knew this was the career for me."
Glaser was still taking her prerequisites at Macomb when she was hired for a paid respiratory therapy extern position at Henry Ford Hospital in Detroit, where she still works and will likely remain after she graduates.
"My first day on the job, I fell in love," related Glaser. "I knew this was the career for me."
In Macomb's Respiratory Therapy program, Glaser is preparing to assist patients who have difficulty breathing as a result of a chronic condition, like her friend's asthma, or short-term trauma. In her first year in the program, she learned about oxygen therapy, resuscitation, airway management, drawing and evaluating blood gas, mechanical ventilation and more. Now she is on a clinical rotation, learning first-hand about respiratory care under the supervision of a Registered Respiratory Therapist (RRT). Soon after she graduates, Glaser plans to take the board exams to become an RRT herself.
"I am currently in my last adult ICU clinical rotation at Henry Ford Hospital in Macomb County," said Glaser. "Next, I will be doing my neonatal/pediatric rotation at Detroit Medical Center."


Grateful for cheerleaders in her corner
Glaser is also preparing for the state Sputum Bowl in March.  She and her teammates will compete against respiratory therapy students from other colleges in Michigan in a question-and-answer format designed to test the students' knowledge of the field.
"We did it last year as first-year students and we had a blast," said Glasser. "We went from knowing a very minimal amount about respiratory care and now we won't be able to refrain from shouting out answers. I can't wait." 
Cheering her on will be her parents and fiancé, Michael. The couple plan to marry after Glaser graduates. And although she doesn't recommend that others try to plan a wedding in the middle of their hospital clinicals, she is grateful to Richard Zahodnic, professor and program coordinator, and Laurie Niemer, clinical coordinator, for helping her make it to the finish line.  
"Here I am almost at graduation and beginning to finally see that light at the end of the tunnel," said Glaser. "I cannot say enough how much I've loved being a Macomb respiratory therapy student."