Michelle Spencer, Dental Hygiene
Tuesday, November 01, 2022 12:00 AM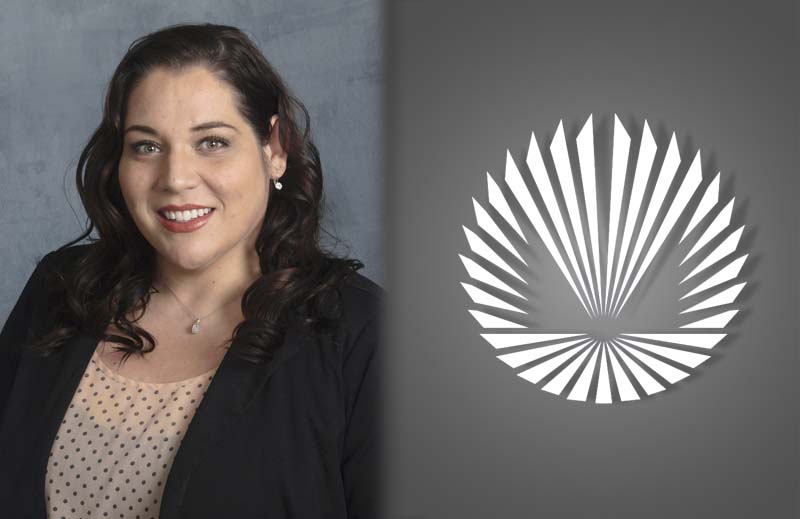 Michelle Spencer didn't enjoy going to the dentist when she was growing up. But she has turned her "dental anxiety" into a positive, showing empathy to those she has cared for as a dental hygienist and teaching her students ways to calm their patients as well.
"One of the best feelings is to change a patient's perception," related Spencer, "and help them overcome their fear of the dentist."
A career with purpose
Helping people, in fact, has always been a motivator in Spencer's life.  She's been volunteering since high school and it struck her while she was working in retail management that she needed a career that meshed with her need for purpose.  It was at a friend's suggestion that she investigated dental hygiene.
"It felt like the 'right' path," said Spencer, who has worked as a dental hygienist with a mobile dental clinic, providing dental care in Medicaid facilities and to the homebound. "I have a passion for public health and service to the community. Sharing that passion with students is one of my greatest joys."
Spencer, who grew up in White Lake Township, earned an associate degree from Oakland Community College, a bachelor's degree in Dental Hygiene from the University of Michigan and a master's degree in Educational Learning Design and Technology from Central Michigan University. She began teaching at Macomb Sept. 19, the day Macomb's first class of Dental Hygiene students took their seats. 
"I am impressed by the commitment of these students," said Spencer. "They found out they were accepted and needed to rearrange their lives in a matter of weeks, or even days, to make their dreams come true.  I can't wait to see where their bright futures take them.
A true "dental nerd"
Spencer's own commitment is evident in the depth of her professional affiliations. She is past president of the Michigan Dental Hygienists' Association and current chair of its Communication and Legislative councils. She is an active member of the American Dental Hygienists' Association and serves as the trustee for the Greater Detroit Hygienists' Association. Inducted into the National Dental Hygiene Honor Society while attending the University of Michigan, she now serves as its historian. 
"I am a true 'dental nerd,' Spencer offered. "I have seen firsthand the need in Michigan for more hygienists. When COVID hit, many dental professionals retired, leaving a huge gap to be filled. I am excited to be part of the solution."
Finding her home
Spencer lives in White Lake Township in the home she grew up with her husband, Aaron, and their three daughters: June, 14; Mazzy, 12; and Ruby, 5. Her plans are to add a pottery studio to it so she can continue a hobby she started after taking classes at Macomb. She also volunteers with community service organizations, including the Oral Cancer Foundation, Mission of Mercy and Special Olympics. For her, teaching at Macomb completes the picture.
"I have felt like I was home," said Spencer, "from my first day on campus."