Ivan Thomas
Thursday, November 10, 2022 12:00 AM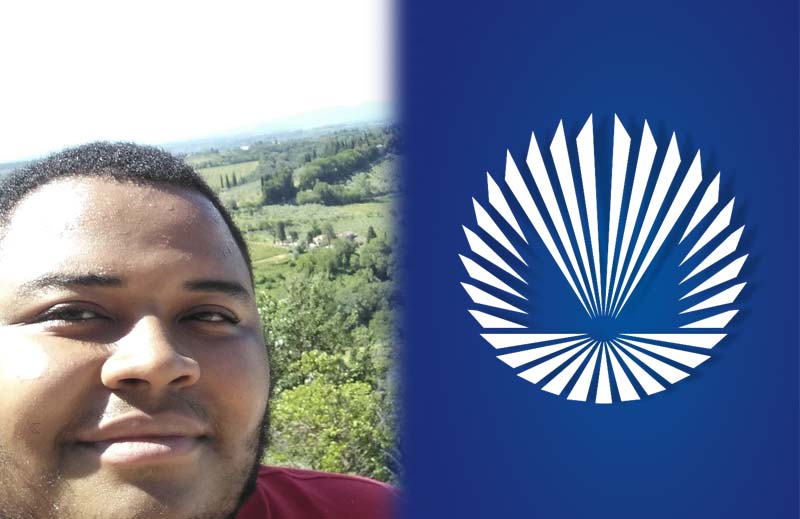 After graduating from Warren Lincoln High School in 2019 and working at MJR Cinema, Ivan Thomas was bored. He had never been out of the states, was clueless about a career and experienced "culture shock" without the routine of high school.
"I sat down with myself and asked, 'What is it that you really like?'" related Thomas. "I like food, and that's when I knew what I wanted to do."
A taste of the familiar
Thomas credits his interest in cooking to his grandmother, whose potato salad, peach cobbler and "famous" meatloaf are the stuff of family legend. He had learned under the watchful eye of his "young grandma" and enjoyed helping prepare meals for their close-knit family. In Macomb's Culinary Arts program, the classroom camaraderie was a welcomed taste of the familiar.   
"Great classmates. Great faculty," said Thomas. "I love each and every one of them."
Thomas has already mastered the five "mother" sauces of French cuisine: bechamel (milky white), espagnole (brown), hollandaise (yellow), tomato (red) and velouté (nearly clear), which will be useful for the culinary career he intends in fine dining. He is perfecting his knife skills, memorizing recipes and savoring each new experience. When faculty announced to their classes that they were organizing a culinary tour of Italy, Thomas started packing his bags.
An eye-opening adventure
The ten-day trip was last May. Thomas and his classmates toured the countryside with its many vineyards, participated in a pasta-making workshop and visited a working farm where they learned to make cheese.  Although the gorgonzola was worthy of a second taste, mozzarella still reigns supreme in Thomas' estimation. The itinerary included stops in Milan, Bologna and, his favorite, Florence, where outdoor sculptures, frescoed ceilings, 500-year old palaces and the "Gelato OMG!" were all eye-opening.  
"In America, we're still so new," he said.  "And there's so much artwork there, from hundreds of years ago. It was a fantastic trip."
The first in his family to travel abroad, Thomas reveled in the adventure of being in the birthplace of the Renaissance. From the "world's best climb up a hill," to the "pretty cool" bronze sculpture to Santa Maria del Fiore, Florence's grandly domed cathedral, he never failed to be awed. Buoyed by his newfound love of travel, the 20-year-old plans to visit Japan next and hopefully stay for at least a month.
"I never knew going to school would open up so many opportunities," said Thomas, who continues to work at MJR, now as assistant manager. "I've learned you shouldn't be scared to try new things."