Pepside (Percy) Masanga
Wednesday, October 19, 2022 12:00 AM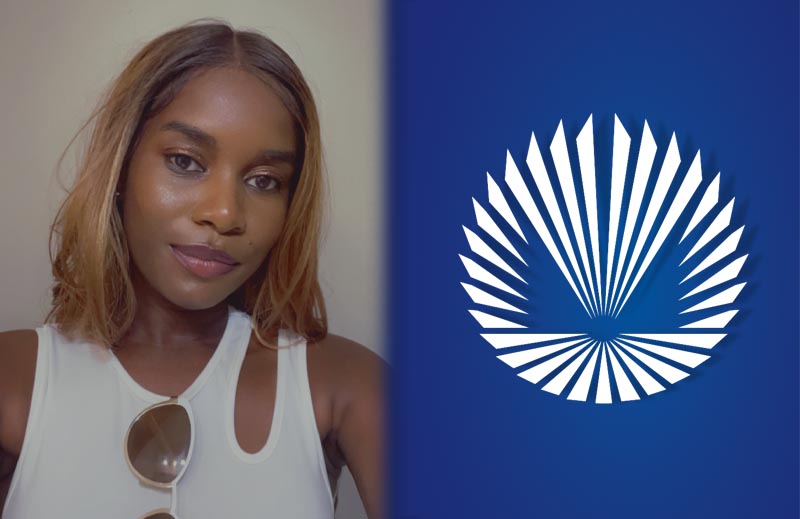 When Percy (a nickname given to her in elementary school) Masanga began taking classes at Macomb in the fall 2021 semester, she was ill-prepared for the chill that arrived shortly after the autumn equinox.
"Where I came from, it is mostly hot and we do not have snow," said Masanga, who grew up in the Democratic Republic of the Congo (DRC) in Central Africa, which straddles the equator and is home to a tropical rainforest. "To be honest, I am still getting used to the weather and to the wealth."
The DRC has faced more than its share of civil war, violence (especially toward women) and government corruption. Most families live in self-built houses, travel by public transportation and fall under the global poverty level. Masanga, her mother and siblings arrived in Michigan in 2020, joining her father who had settled here two years before.   
Pursuing a career in international relations
"The reason (we) emigrated to the U.S. was for a better standard of living, education and career opportunities," said Masanga, who speaks French (the DRC's official language) the Central African language of Lingala and English. "I intend to stay in the U.S. for the rest of my life."
At Macomb, Masanga is an officer with Phi Theta Kappa, the international honor society for two-year college students, and a member of the cross-country team. She is pursuing an associate of arts degree and intends to major in international relations when she transfers to Oakland University next fall. Her goal is to become an international lawyer and/or immigration specialist.
"I want to become an expert and a mentor in my field," said Masanga. "I want to help other people who are planning to pursue a career in international relations."
Balancing tradition with a better life
Masanga lives with her parents and four siblings and counts church-related activities among her hobbies. In addition to her full-time studies, in which she must maintain at least a 3.0 grade point average to remain in Phi Theta Kappa, she also works part-time at Ralco Industries, an international parts supplier.
"Working and studying at the same time and paying your own tuition is not common in Africa," related Masanga. "Most Americans move out of their parents' house and live in separate accommodations. In most parts of Africa, you only move out of your parents' house when you are married."
Masanga video chats with family and friends in Africa every weekend but still misses them. And she also misses traditional Congolese foods, the "carefree lifestyle" and the "warm, dry and sunny weather." But her adopted country has much going for it as well.
"My experience at Macomb has been good. The college has amazing staff and you always feel safe walking around campus," said Masanga. "I am in a much better place than I was two years back. Here (people) feel that each person should have the same opportunities."