Margaret Anderson, Economics
Monday, October 10, 2022 12:00 AM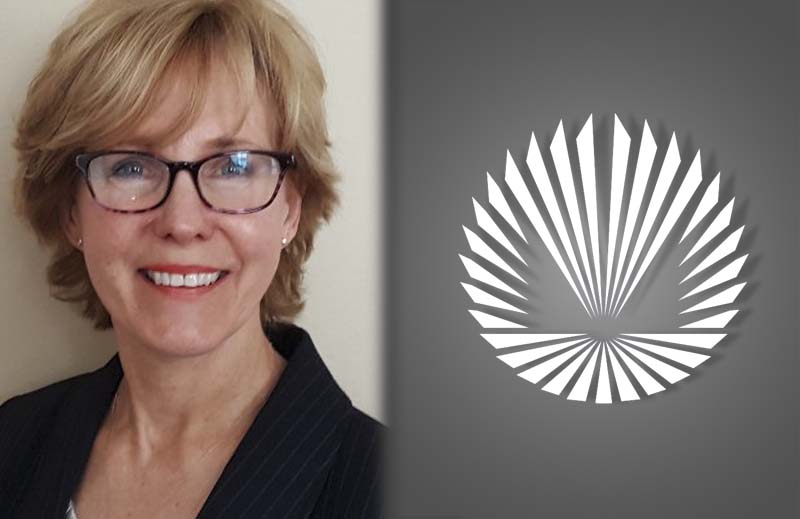 When Margaret Anderson attended Macomb in the 1990s, she was a young mother of two facing a likely divorce and in need of a career to support her family. Since then, she has been dedicated to educating women in personal finance so they can confidently pay bills, manage a household budget and save for the future.
"Very few women feel they have the financial ability to manage their family's money successfully," said Anderson. "This is frightening because eight in ten women will end up the sole financial decision maker for their household."
Pioneering role model
It was with "apprehension" that Anderson enrolled in one class her first semester at Macomb. As she gained confidence, she upped her class load, graduating with a 3.9 grade point average and a full-ride Presidential Scholarship to Walsh.  It was a time when few women were entering the economics field but after her bachelor's in finance, Anderson earned a master's in economics and joined Macomb's economics faculty as its first adjunct female instructor. For her pioneering efforts, she has been recognized by the S. Gary Spicer, Sr. Foundation with a scholarship at Macomb named for her.
"I was deeply honored," said Anderson, who was a member of the Detroit Economic Club and served on its welcoming committee. "I would like to give special thanks to Norman Cure, (Macomb economics professor). He was one of my first teachers and because of (him), I fell in love with the field of economics."
Leveling the field
As a student at Walsh, Anderson researched the relationship between gender and economics, discovering that it was a lack of financial planning skills that held many women back from financial stability.  It is also one of the reasons that women account for a higher percentage of those living at or below the poverty level than men.
It is that awareness that motivated Anderson to begin teaching part-time at Macomb while continuing to work as a financial advisor. She credits another economics professor, her colleague Mark Trueman, for helping her become as effective in the classroom as she is serving her clients. 
A matter of confidence
"I tell (my students) my job is to equip them to understand all the financial and economic 'noise' that is thrown at them and to be able to distinguish between what's important and what's not. I love to see a student gain confidence in their knowledge," said Anderson.  "Another favorite part of my job is mentoring the 'older student' returning to college. It is not always easy (for them) after several years away. I know this is true because I did it myself."
Anderson's "two wonderful sons" are grown now. With a little more leisure time than she had as a working mother and college student, she has picked up weightlifting, golf and hiking as hobbies. But her classes are never far from mind.
"The best part about teaching (here) is the ability to offer encouragement to my students," offered Anderson. "It is not intelligence that holds people back, but often a lack of faith in themselves."