Brian Newman, Accounting
Sunday, August 28, 2022 12:00 AM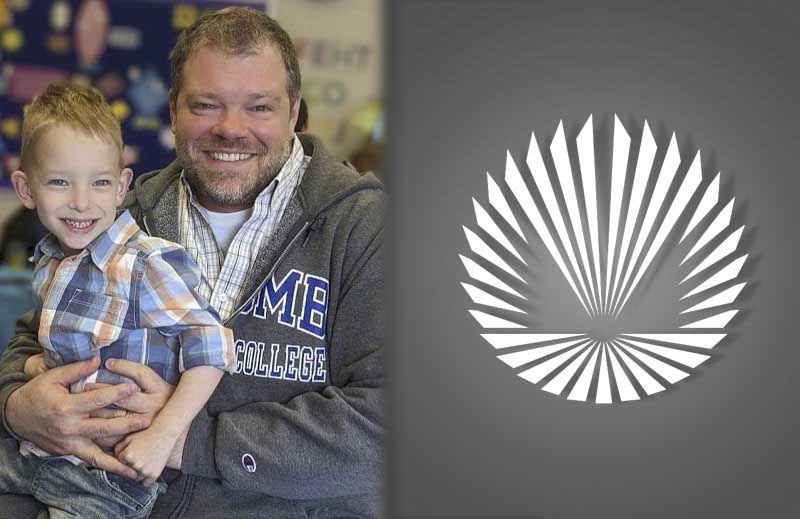 As a teenager, Brian Newman balked at learning French, the language his mother grew up speaking in Quebec.  After two study abroad trips to France, however, he was finally capable of speaking French to his grandmother when he visited her in Canada.
"She cried," acknowledged the Macomb accounting professor.
Newman discovered he had grasped the language during his second stay in France when he, "woke up one morning dreaming in French." He was a junior at Kalamazoo College at the time and stayed with the same host family he had in high school, none of whom speak English.
"The last time I visited, they told me my (French) vocabulary was now like a third grader's," laughed Newman. "That's what happens when you don't speak it every day."
Despite his mastery of French, Newman would advise students to study a language like Spanish that has far more speakers across the globe.  It's indicative of his practical nature, honed for years as a CPA before becoming a full-time professor at Macomb in 2014.
"The best job of my life."
"I had taught part time since 2008," related Newman. "I took a leap of faith when there was a full-time opening. Now I have the best job of my life."
Newman, who holds an MBA from Walsh, keeps his accounting skills sharp by working with a small group of clients each tax season.  And while he acknowledged that accounting is a great career, he finds more fulfillment hearing "You're the reason I went into accounting," from a student. 
"We have the best students out there," added Newman.  "They just need a boost of confidence."
After offering an ear to a student who had just lost her father and wasn't certain she could stay in school, financially or emotionally, Newman decided to provide students with another type of boost as well. During the past year and in collaboration with his wife, Sarah, he established the Brian Newman Accounting Scholarship, which he expects to be fully funded by 2024.
"I took the lead from colleagues who had done the same. Sarah and I talked about contributing a little each month until it's endowed (awarding only interest on the principle)," said Newman.  "Making a difference is important to both of us." 
"It's always about the students."
Sarah, a nurse, is studying to be a nurse practitioner with plans to open an urgent care clinic in an area not currently served by one. The couple live with their son, five-year-old Sebastien (pictured here with his dad) in Romeo, which is why Newman teaches at Center Campus during winter semester and South Campus in the fall.
"We're here to help students and that's why I flip-flop between the two campuses, so that the required accounting classes are available at both," said Newman.  He also teaches three online classes during the first 8 weeks of the semester, and two online in the second 8 weeks.
"It's a labor of love," said Newman, who assisted John Chirco, fellow accounting faculty, in developing two tracks for accounting students: one that leads to employment in the field with an associate degree and another that prepares them for transfer into a bachelor's degree on their way to a CPA.
"It's always about the students," said Newman. "It brings joy to be able to teach them face to face again."