VitaMaria Loduca
Tuesday, July 05, 2022 12:00 AM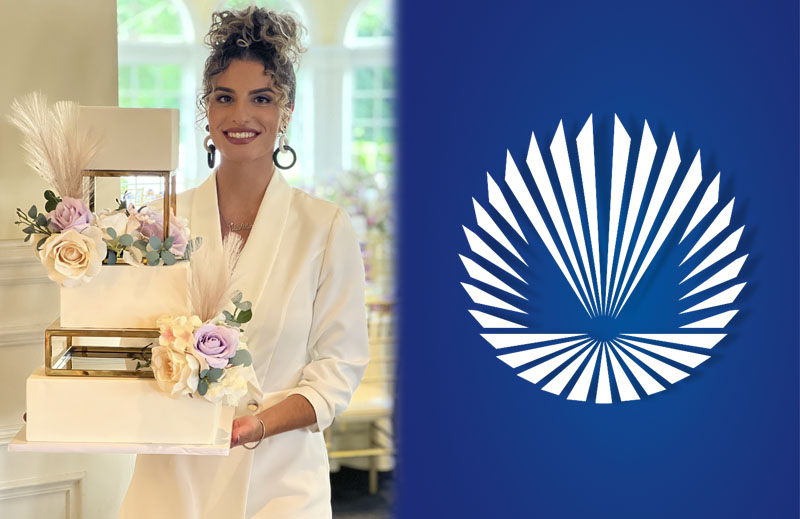 Just as her parents did when they named her, VitaMaria Loduca is approaching her culinary career in ways both traditional and unique.   
An avid baker since childhood, she cinched a production baking course at Fraser High School before following her siblings to Macomb. She took a few exploratory courses, at the encouragement of her mom, before deciding the Culinary Arts program was the best fit.
But the 21-year-old college student is breaking the mold by launching a cake-baking business after quitting the day job she's held since 15 at Vince and Joe's Market.
"While I loved the environment (at Vince and Joe's) and the people that work there," relates Loduca, "I have always wanted to be my own boss and bake on my own."
A bakery in the basement
Raised in a large Italian family, Loduca was the star dessert maker. After baking for so long, she now finds it "therapeutic" to cook a savory meal, preferably using a new recipe from another part of the world.  As is common in Italian culture, she was named after her grandmother, Vita, and a saint, Maria (Mary). 
"My parents," she offers, "wanted something traditional and unique."
Loduca lives with her parents and, since she's using the kitchen in their basement for her baking business, sees no reason to "rush to move out yet."  She also prefers to spend her minimal down time with family, if not snowboarding, rollerblading or swimming.
"One of the never-ending challenges is the never-ending work. I am the only employee, so there are many different roles I have to play," says Loduca. "But there is great reward…being able to be a part of so many special events for people."
Not surprisingly, wedding cakes are her favorite to make, and she'll often try and sell the bride and groom on fresh fruit flavors that she promises are light and refreshing, but only after they've passed her own tough taste test.
"I do sample my own creations, especially when I am experimenting with flavors," offers Loduca, but otherwise, after baking all day, "I am often not in the mood."
Sampling other options
Loduca has three more courses to go before she earns her associate degree, and she's going to add a few extra courses on to that so she can earn a second degree in Pastry Arts as well.
"My experience as a Macomb student has been wonderful," she offers. "The students and staff are great and I have found many new, rewarding relationships throughout my time at Macomb."
She also appreciated the chance she's had to sample different options before choosing the one that she knew would give her the greatest joy.
"While it seems that there is so much pressure to choose a major and a career, there is plenty of time to explore different avenues," reflects Loduca. "Once you find the thing that gives you passion, you find a drive and a love that will continue to push you and allow you to succeed and be happy."