Tina Allor, Wellness, Health and Exercise Science
Wednesday, July 20, 2022 12:00 AM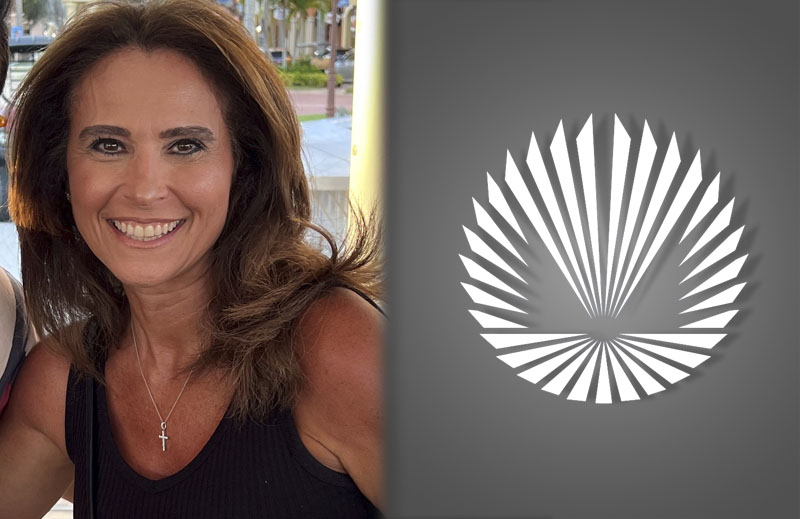 Since working in her early 20s as a fitness trainer at a Bally's resort in Houston, Tina Allor has been blazing a trail in physical education, including the development of Macomb's Health and Wellness Promotion program in 2019.
"I knew it was an up-and-coming field and wanted to jump on it," says Allor, who earned bachelor's and master's degrees in Physical Education and Sports Administration, respectively, from Wayne State University. "I believe we are the only community college that offers a Health and Wellness Promotion associate degree program."
Allor was also behind the recent addition of a certificate in Health and Wellness Coaching, which students can earn in addition to or instead of an associate degree.
Leading by example
"Coaches work one on one with individuals who want to improve their health and wellbeing," explains Allor, who is a National Board-Certified Health and Wellness Coach. "I help people develop sustainable strategies for making permanent lifestyle changes."
Allor may coach her clients on losing weight, quitting smoking or reducing stress, among other things.  Key to most of the strategies is a regular exercise program, which she can recommend from experience.  
"I exercise every day, alternating between strength training and cardio," says Allor. "Exercise reduces stress, improves sleep, helps you lose weight and builds muscle, which boosts metabolism and energy." 
She might add that it can also be a lifesaver. Diagnosed with bladder cancer last fall, Allor's fitness level no doubt contributed to her recent prognosis:  No Evidence of Disease (NED) after undergoing two surgeries, two cystoscopies and 12 immunotherapy sessions.
"I will have another cystoscopy in September and another three maintenance treatments in November," shares Allor, "and hope to continue to stay NED."
Still blazing trails
But she hasn't let bladder cancer, which normally afflicts older men, derail her life. She still teaches 25-27 credits each semester, continues her private coaching practice, is chair of Macomb's Curriculum Committee and serves as the health and wellness coach for the Reel Health Care Network.
"(Reel) provides the videos you see on the televisions in many doctors' offices," explains Allor. "I just did eight videos for them."
She also earned the national NISOD teaching award in 2021, watched her 24-year-old daughter receive a master's degree in public administration in April and her 22-year-old son receive a bachelor's degree in advertising management in May, and celebrated her 27th wedding anniversary in June. Recently, she received good news about another of her projects: Allor and her two children have been granted Italian citizenship after two years of paperwork and patience.
"I have traveled many places over the years but Italy is my favorite," offers Allor, who is of Italian descent. "We are super excited about gaining dual citizenship, and this will now be passed down to the generations to follow."
Although she obviously believes in hard work rather than luck, Allor compares teaching at Macomb, which she has been doing full time since 2007, to "winning the lottery." 
"There are so many great things about this college and the students are the biggest reason," says Allor. "They always want to be better than their best, and I would not want to be anywhere else doing anything else."