Justine Vescio
Friday, January 07, 2022 08:00 AM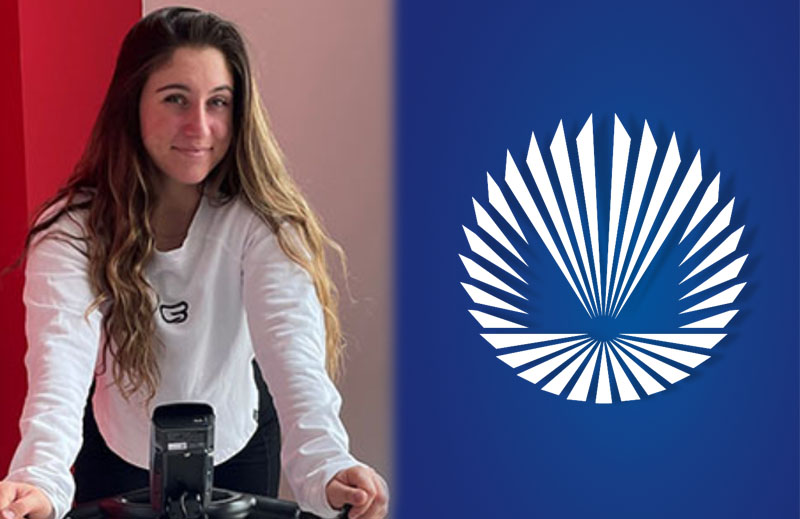 To borrow from Irene Cara, Academy Award-winning singer/songwriter, Justine Vescio intends to dance right through her life. A fitness instructor, dance teacher and weight trainer, the Macomb student is pursuing two (more) degrees at Macomb in Exercise Science, and Health and Wellness Promotion (WHES collectively) while teaching at a fitness center and two dance studios.
"I received my health and life coaching certifications and I am working toward my personal training certification," relates Vescio of two of the opportunities the complementary WHES programs have presented her. "After completing my associate degree in General Studies last May, I decided that also having (the other two) degrees on my resume would give me some credibility for when I want to launch my career."
Making the leap to fitness
A 2020 homeschooled high school graduate, as well as a world (Columbia and Europe) traveler, Vescio has studied dance regularly since middle school. Her preference is jazz and hip hop but it was years of ballet training that led to her performance at the Detroit Opera House in a Ballet Met production of The Nutcracker.
"I love how dance is a combination of strength and art. I love being able to get lost in the music and move my body to express a story," relates Vescio. "I have thought about being a professional dancer but dance careers are super short, and if you so much as twist your ankle the wrong way, your career could be over."
Instead, Vescio discovered a wider path toward job fulfillment.
"I chose Exercise Science because I will be able to share my love for health and fitness with others," says Vescio. "My goals are to start my own practice helping people achieve optimal fitness."
Online and on pointe
In Macomb's Exercise Science program, Vescio is learning about lifestyle and disease, cardio fitness, strength training, nutrition, stress management, exercise physiology and more. The Health and Wellness Promotion program shares much of the same coursework, as well as additional courses in public health education and the prevention and treatment of a variety of psychological and physical conditions through exercise and diet.
"I really enjoyed going to school at Macomb and I was disappointed when we were not able to go to class on campus," shares Vescio. "But once I was used to online classes, I loved it. I am enjoying what I am learning and excited about the future."
During the pandemic, Vescio started lifting weights to keep in shape. She instantly "fell in love" with weight training and from that her interest in the fitness industry began to take shape.
"My plan for the future is to have a successful personal training business, and health and life coaching programs, says Vescio, "and I plan to teach dance the rest of my life."