Tom Savage, Media and Communication Arts
Friday, June 25, 2021 08:00 AM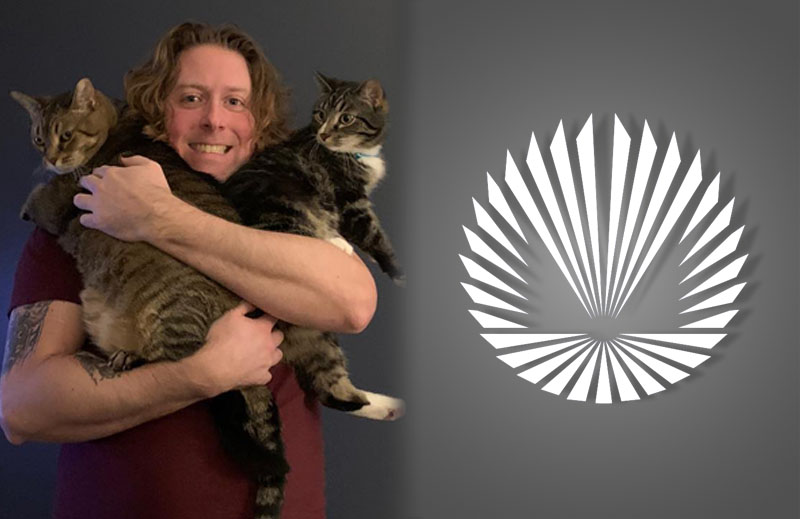 Tom Savage, both a Macomb alum and instructor, began drawing up plans for a career in art and design in the fifth grade. He envisioned cartoon characters, a comic strip and book illustrations. It ended up being all that and more.
"I came to Macomb to study fine art initially," says Savage. "After exploring the programs, I learned about Media and Communication Arts (MACA) and found myself expanding my horizons."
A graduate of Romeo High School, Savage earned an Associate of Applied Science degree in MACA, with specializations in Creative Imaging and Illustration, and Design and Layout, in 2010.
"My experience at Macomb was very inspirational," relates Savage. "Many of the professors had different backgrounds, and I learned that the design world was a giant ecosystem of creativity."
Savage returned in 2014 as a substitute teacher for some of his former MACA professors. He was hired as an adjunct instructor a few years later. "Humbling" is how he characterizes finding himself teaching in the same program in which he was once a student.
"I owe a lot to the program, and I have an enormous amount of respect for it and its amazing legacy of successful students. Choosing a career in the arts can be one of the most difficult but extremely rewarding choices for a young, developing student," offers Savage. "I make it my personal mission to keep those who may be doubting their ability or skills on target and show them this can be learned with practice and discipline."
Practice and discipline certainly paid off for Savage, whose comic strip: Ash and Raimi has a loyal following. It's based on Savage's two cats and the fictious space alien who adopted them, Martin, "loosely" based on Savage himself. He has also written and illustrated two children's books available on Amazon: The Adventures of Ash and Raimi: Tomb of the Golden Mouse and Ash and Raimi in The Christmas Cookie Caper.
"It's a Christmas story about Ash and Raimi visiting the North Pole on a mission to reclaim a stolen cookie for an accused elf," explains Savage. "I was in mid-development of my second board game (One of Us), when it was placed on hold because of the quarantine, so I decided to begin working on a follow-up book."
Savage is the graphic arts director at a local news magazine and CEO of the LLC MartianINK, which plans to begin publishing the work of other artists and authors next year. He also plays guitar, kayaks and brews craft beer at home with his wife Elizabeth and is working on his next children's book and accompanying board game. Complementing all of his creative pursuits, and vice versa, are the classes he teaches at Macomb.
"I like the creative environment that I find in teaching. The industry is always evolving, and I love having a community of creatives – younger and older – that I can network with," says Savage. "I often learn from the student, too, about what's new, what is coming and what is trending in the creative community."