Sarah Zanchetta
Monday, June 21, 2021 08:00 AM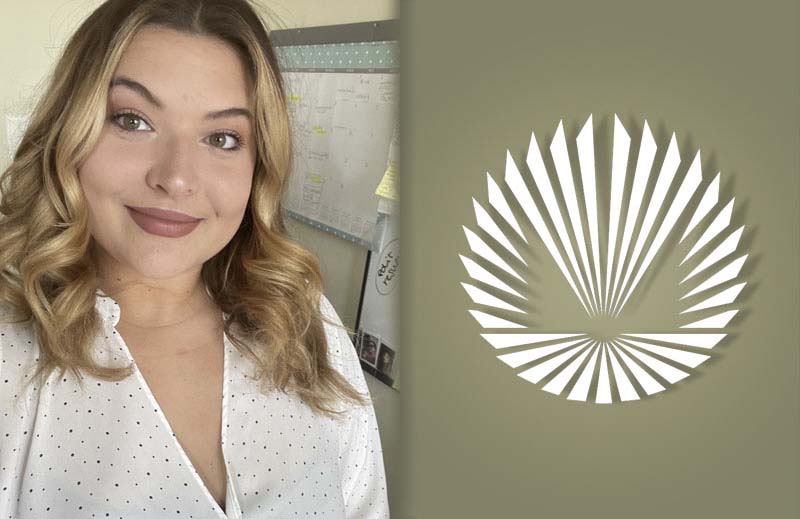 Arizona is as different from Michigan as the Emerald City is from Kansas. The road Sarah Zanchetta followed to the Grand Canyon State, however, was paved not in yellow bricks, but in costing models, inventory controls and arrow diagrams. Not to mention a certain college logo depicting the turning pages of a book. (Yes, that would be Macomb's.)
"It's always been a goal of mine to relocate," offers Zanchetta, a Macomb alumna. "I believe my focus on supply chain has opened up many doors of opportunity."
After graduating from Eisenhower High School in 2015, Zanchetta spent her first year of college at Central Michigan University in Mount Pleasant.  After a year, however, she discovered "It wasn't the right fit for me."  She enrolled at Macomb and took Professor Patrick Greek's Introduction to Business class her first semester.
"Mr. Greek played a large role in introducing me to global supply chain management," says Zanchetta, who aligned her Macomb classes with the Michigan Transfer Agreement, allowing her to transfer credits with ease to Wayne State University. "Macomb provided me with the tools and knowledge that gave me more control over my education."
Zanchetta graduated from Wayne State this past spring with a Bachelor of Business Administration degree in Marketing and Global Supply Chain Management. During her junior year, she took advantage of a cooperative education opportunity at DENSO, a global manufacturer of automobile components. That "fantastic learning experience" stoked her enthusiasm even more.
"I was part of the operational excellence team on the FCA (Fiat Chrysler Automobiles) sales team at DENSO," said Zanchetta. "This allowed me to experience supply chain and sales operations from within a company, while gaining technical skills."
After graduating from Wayne State, Zanchetta accepted an area manager position with Chewy, an online pet products retailer, at its Phoenix Fulfillment Center. She and Sully, her "fur baby," moved west in June.
"I am loving Phoenix," said Zanchetta, about a week after settling into her new home. "I am welcoming the change in weather. But we haven't gotten to summer yet, which everyone has warned me about."
Her wanderlust sated, at least for the time being, Zanchetta has taking up biking in her new environs and is focusing on her job and future opportunities with Chewy. And she is grateful that Macomb showed her the way to get there.
"Macomb was a great tool and resource," offers Zanchetta. "This is where I had the best experience with teachers and counselors who were interested in my success."