Francesca Pace
Friday, February 12, 2021 08:00 AM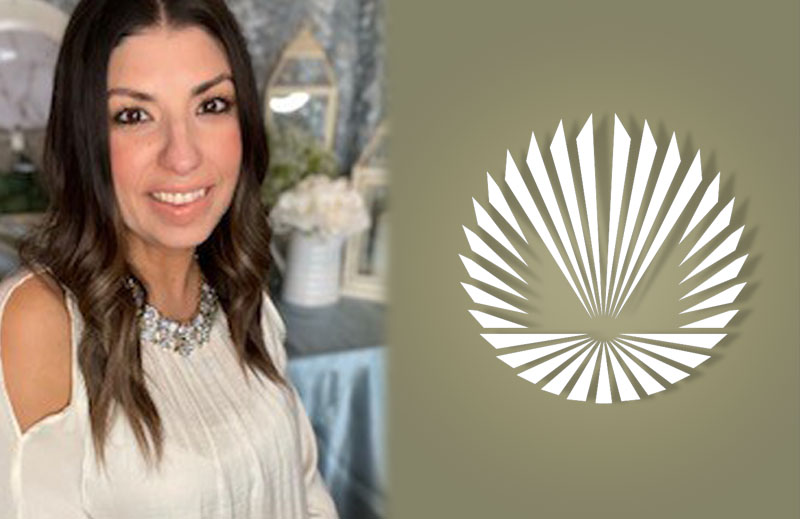 Francesca Pace's path to her current career as an events planner was scattered with figurative rose petals by the unlikely duo of David Tutera, of My Fair Wedding fame, and Nancy Butzu, Early Childhood Studies instructor at Macomb. But Pace never dreamed it would lead to twice monthly Zoom calls with Tutera, after being selected with 99 others for the celebrity wedding planner's national mentorship.
"I am on cloud nine," says the owner of Forever More Designs, who got her first taste of wedding cake as part of a large Italian family. "(Tutera) personally helped me redesign my website and has continually praised my work. His approval means the world to me."
Long before that, however, Pace turned to Tutera's product line when she planned her own wedding to husband Nino Pace 10 years ago. The couple first met as teens at the San Vito Club, a social organization for the local Italian community, where they performed traditional Italian dances on special occasions. They lost track of each other until they met up again at the club, while both were attending Macomb. The couple have two children, daughter Norella is six and son Giuseppe is four. Pace is vice president of the Parent/Teacher Organization at her daughter's school, one of the many activities that she juggles as a devoted mom and business owner.
"Being in a close-knit Italian family, I was raised that having an education is important, but being a wife and mother is just as important," says Pace, who was named after her grandmother Francesca. "My father went back to college in his thirties and received his bachelor's degree. His bravery, as that was out of the norm for our family, made me believe I could do anything, no matter my age."
Pace, who earned an associate degree in Early Childhood Studies from Macomb, also finds time for community service projects. Currently, she is working with Woman's Life Chapter 911- Macomb Angels to create a digital auction to raise money for its efforts on behalf of financially struggling women and their families. Pace also solicits donations for the organization's Hygiene Pantry from her followers on social media. And, then, there are her artistic passions, which she has spun into a new career after working with young children for 15 years, most recently as an associate director of a childcare center.
"I love journaling, painting, crafting, decorating; anything artistic and I am doing it," says Pace, whose work as an events planner includes designing invitations, custom signs, and room and floral decorations. When her business was stalled by the venue closures brought about by COVID-19, she began searching for other ways to stage events. That's when she discovered the Event Planners Association, which led to her receiving a scholarship to Tutera's mentorship program.
Even though she is nearly three years into her second career, all that she learned at Macomb, in its Early Childhood Studies program and the subsequent art and business courses that she took, is still never far from mind.
"Macomb has absolutely shaped the person I am today. It helped set me up for success," says Pace. "I learned how to connect with people, practice public speaking, organize summer camp events and how to make connections with local businesses. Those connections opened a new door for me."