Oh, the things that kids will learn at summer camp
Monday, June 26, 2023 09:00 AM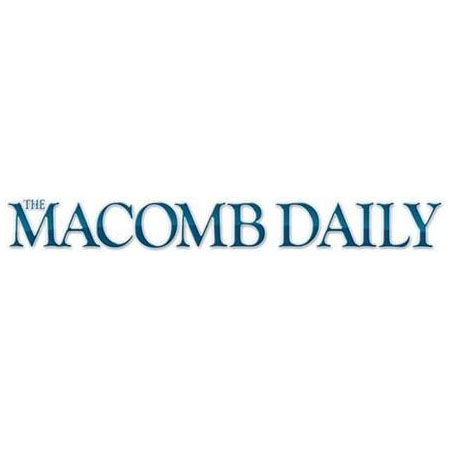 Oh, the things that kids will learn at summer camp
A proud young camper displays the gizmo he built in the summer camp offered by Oakland University School of Engineering and Computr Science. Photo courtsry of OU. 
By GINA JOSEPH
"You're off to great places! 
Today is your day! 
Your mountain is waiting. 
So get on your way!"
As in the words of Dr. Seuss exciting adventures and great moments of discovery await children headed to a summer camp.
This year little residents will not only be learning how to swim and ride a horse but a host of other amazing things.
What's it like to be a zookeeper?
How about an engineer who creates programs for robots, a doctor, nurse or firefighter or even a genius like Albert Einstein?
There are camps that exercise the body, mind and even the soul of a child who is just looking for fun and maybe a friend along the way.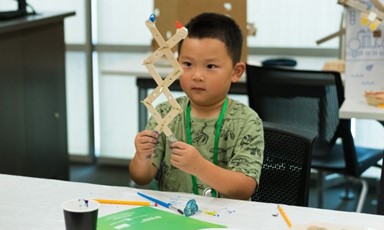 One of the benefits of a summer camp is that it enables kids to achieve things like building things out of sticks, which in turn builds self-esteem. Photo courtesy of OU
"Where were these when I was a kid?" said Oakland University Professor Chris Kobus, director of outreach, recruitment and retention for the School of Engineering and Computer Science. "I always liked to take things apart and put them back together again. I would have loved any kind of engineering camp."
Building interest
At the start of the 21st century, enrollment in engineering courses at many colleges and universities experienced a significant decline, which prompted educators like Kobus to rethink their approach.
"We were looking for ideas on how to turn the ship around," said Kobus, who always believed that the best way to grow a program was to engage the community and one way to do that was to offer camps that showed middle and high school students what a future in engineering might be like.
He wasn't alone in his aspirations.
"In 2009 we got a new dean that started to look favorably on this type of program," Kobus said, and the following year OU launched a summer engineering camp for high school students in the Pontiac area.
It was so successful the following year they opened it up to more students and by 2015 they were forced to move the program into a new building, big enough to host the more than 1,000 students attending.
This year's summer camp sessions are open to children of all ages.
While kindergarten students are taking things apart and putting them back together, other campers might be building devices that generate energy or learning the program language to create a website.
What makes it fun is the kids are doing it themselves.
"It's all hands-on activities," Kobus said, noting while they still have openings in many of the camps, everything offered for preschool to second grade is full. "They're completely sold out," Kobus added, attributing it to parents who want their kids to do something constructive over the summer.
OU also has summer camps for art, business, languages, music, theater and dance, nursing, philosophy and even physics. The summer camps also provide employment for OU students studying engineering or other subject matter offered in the camps.
Sparking interests
When Harsh Patel was a little boy he broke his arm and ended up in the hospital. During the course of getting better Patel, then an inquisitive 7-year-old, not only met some interesting people but discovered a passion for medicine.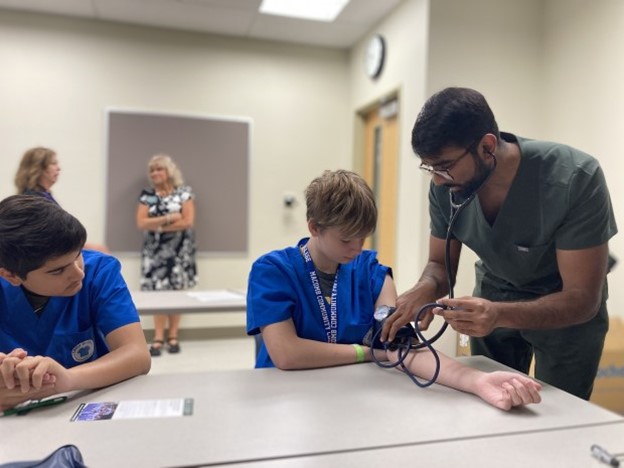 Harsh Patel, a medical student at Oakland University helping out at MCC's Camp Scrubs shows Sarah Ostlund, right, and Neil Panchasara how to take a person's blood pressure. GINA JOSEPH – THE MACOMB DAILY
Now he's working to become a doctor.
This summer he will join other medical students from Michigan State University working with high school sophomores and juniors enrolled in Macomb Community College's Camp Scrubs.
It is one of several summer career academies designed to give young people an opportunity to learn about a variety of fields including those in the health care and public service industries.
"This is our third year," said Michelle Valin, director of medical health careers for MCC who was approached by the Macomb Intermediate School District with the idea for the camps and a grant to fund it.
"They just proved to be such an enthusiastic group we said, 'Let's just do it,'" Valin said.
"Macomb's summer career academies create engaging, hands-on opportunities for young people to explore several career pathways," said James Sawyer IV, president of MCC. "However, the larger picture is that the career academies feed our youth's curiosity about the world of vocational possibilities, encouraging them to continue their discovery about options and which fields intersect with their interests. This helps them understand and get ready to embrace the education and training necessary to achieve their career aspirations."
Five-years later there are still students talking about the experience they had at one of the camps.
"The earlier the students can have exposure to medical careers the better," Valin said, while standing in front of a room where students will learn about 3D designs, which is another career explored through an MCC summer camp.
"I want to be a vet. I love animals and I want to help them," said Breanne Glambin, a tenth-grader at L'Anse Creuse North High School, who was among the students listening to what Patel had to say about becoming a doctor, which is why Alana Stearns attended the camp.
"I want to be an orthopedic doc," said the eighth-grader who also has a passion for sports. "I play softball."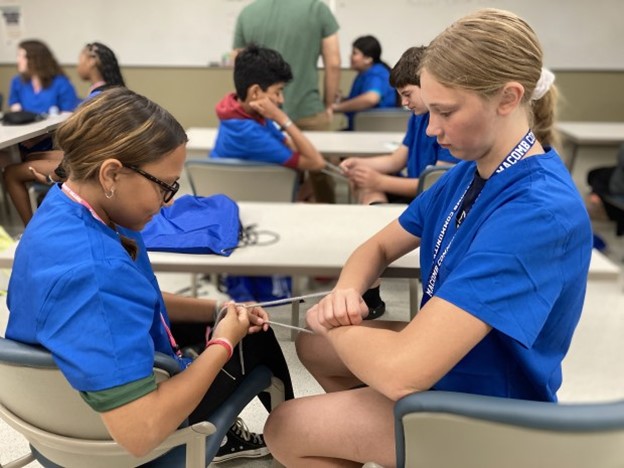 Breanne Glambin, left, and Alana Stearns work on a procedure shown in MCC's Camp Scrubs, for kids interested in health care and science. GINA JOSEPH – THE MACOMB DAILY
So, she has her sights on the University of Oklahoma, which could offer her a softball scholarship and an opportunity to become a doctor.
Feeding the muse
What do giraffes eat?
How can a snake eat something so big?
A trip to the Detroit Zoo is always a great adventure for a family but there are always kids who want to stay longer. Children who are interested in knowing more about what giraffes like to eat, why polar bears love cold water or what extinction means.
This year at least 1,200 of these animal enthusiasts are attending a summer camp offered by the Detroit Zoological Society.
"Each year we have a different focus in case a child wants to join us for multiple years," said Claire Lammoye-Hall, director of education for the Detroit Zoological Society,  noting participants will not only learn how the zoo takes care of animals but how they can make a difference in their community.
Don't think kids are not impacted by what they experience during the summer.
Lammoye-Hall knows of several former campers who work at the zoo or another position having to do with animal welfare.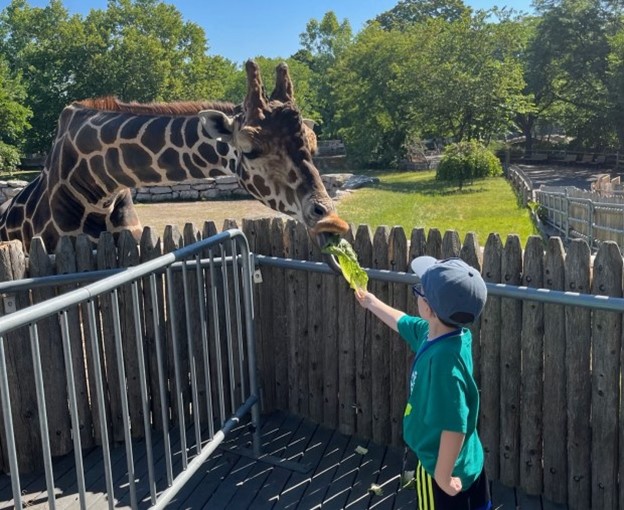 A young boy attending a previous summer camp at the Detroit Zoo feeds a giraffe. Taking care of animals is fun but also teaches kids about animal welfare. Photo courtesy of the Detroit Zoological Society
"We have one former camper who is a volunteer conservation worker helping the elephants in Africa," said Lammoye-Hall.
"So he was really inspired by what he did," she added. "We were really able to further that love for animals and his commitment to give back."
Benefits of camp
The summer camps being made available to kids have changed dramatically but the core values of sending a child to camp whether it's a weeklong camp, a day camp or a workshop offered by their community recreation center remain the same.
A short list of the benefits compiled by the YMCA, which has a longstanding history of providing summer camp experiences for kids includes:
Summer camp teaches children lifelong skills such as teamwork, leadership and problem solving.
Being away from a parent and attending a camp promotes independence, which is important in helping a child develop a sense of identity. They learn to trust their inner voice instead of depending on a parent or sibling.
Summer camps are structured but way more relaxed than school and provides time and freedom for spontaneous play.
Summer camp teaches resiliency, a life skill that means to get upu and push forward after an inevitable setback. For example, the structure they build in an engineering class might not stand up, but when it fails they'll be shown why and how to rebuild it.
Summer camp provides them with activities away from their computer screens at home.
It can encourage a connection with nature and a value for the great outdoors.
Attending a summer camp fosters growth and enables a child to develop new interests. As the saying goes you'll never know you like something unless you give it a try.
Summer camp enables kids to achieve, thus building their self-esteem, whether it's by developing a video game or building a car that runs on solar energy.
At summer camp kids get to meet children with similar interests, which nurtures friendships.
At summer camp kids are often expected to work with other children to accomplish common goals, which teaches them to respect differences and how to live and play in harmony.
The costs of summer camps vary depending on the materials and expertise required but most will offer scholarships or referrals to foundations that provide funding so that summer camps are all inclusive.