Macomb Community College student designs winning logo for 2023 Shorewood Kiwanis Harper Charity Cruise
Tuesday, February 14, 2023 01:00 PM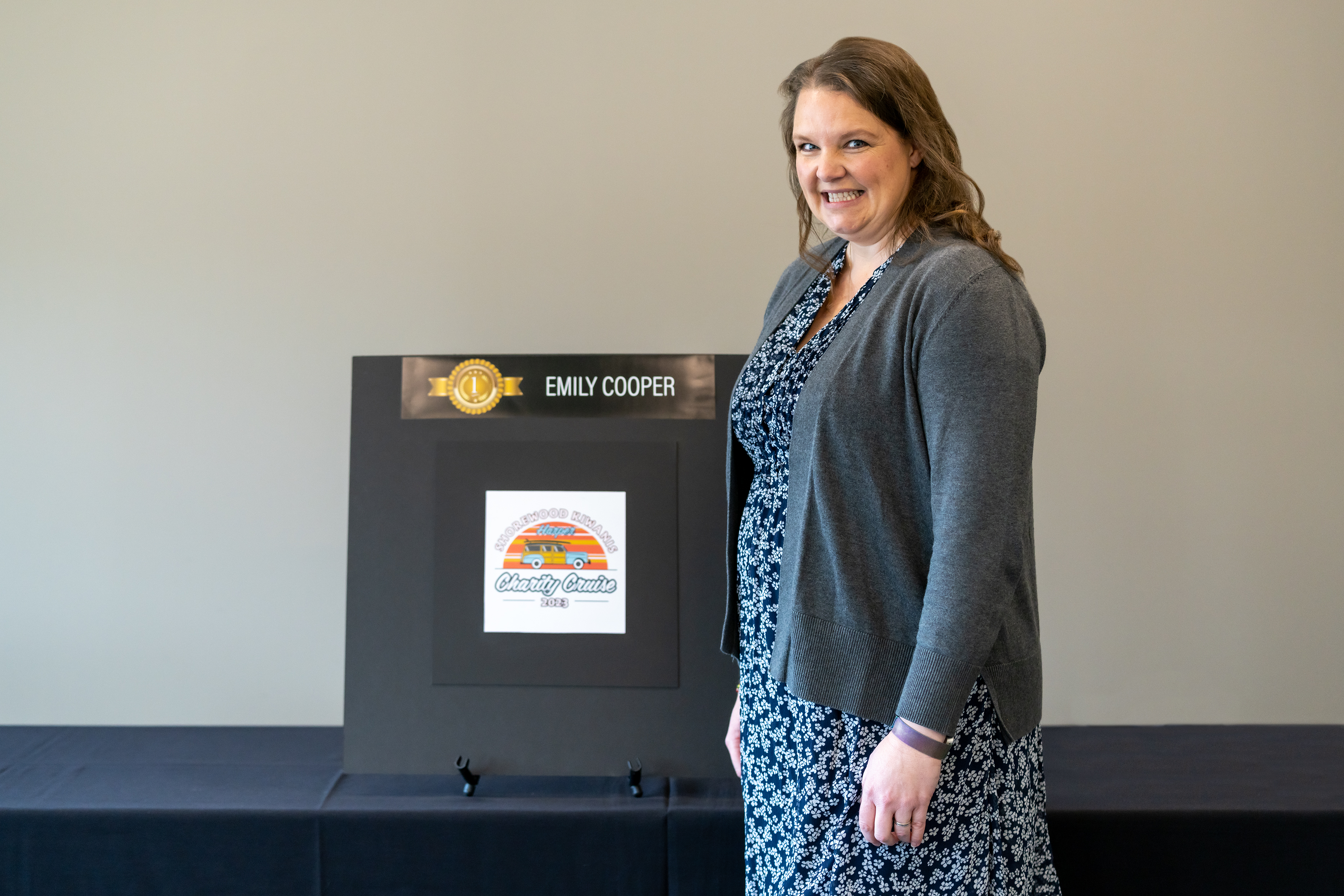 Macomb Community College student designs winning logo for 2023 Shorewood Kiwanis Harper Charity Cruise
Students learn valuable lessons working with real-life client
Macomb Community College student Emily Cooper, 41, of Macomb, created the winning logo for the 2023 Shorewood Kiwanis Harper Charity Cruise, which is scheduled for August 30. The winning design will adorn T-shirts sold at the cruise and appear on all marketing materials. The cruise is the Shorewood Kiwanis's biggest fundraiser, with proceeds from the sale of the shirts benefiting charities they support.
Cooper's design was chosen from among the 18 entries submitted by students in Macomb's Media and Communication Arts program. Part of assigned classwork in the Design III course, the competition gave students the opportunity to work with an actual client with real-life restrictions and guidelines including deadline pressures. After graduation in December 2023, Cooper is planning to work in graphic design.
"We're car people in our house," said Cooper, who recently returned to college after being a stay-at-home-mom. "It was a really fun assignment. I could take the guidelines they provided and put my own spin on it. "
The design standards for the competition included that the depicted automobile be a classic Ford Woody and only four specific colors could be used. Beyond creating the design, the students learned color separation and silk screening so they could replicate their designs themselves. Working with a real-world client, students also learned time management skills and professional presentation.
The designers of the top three logos each received a cash award donated by cruise sponsor Roy O'Brien Ford and the Shorewood Kiwanis, and a matching award provided by the Foren Family Foundation through the Macomb Community College Foundation. Cooper received a $1,000 award for the first-place design and a matching $1,000 from the Foren Family Foundation.
Second place went to Rebecca Budd, 23, of Roseville, who plans to graduate May 2024 and is studying photography as well as design and layout. Budd was granted a $650 award and matching $650 prize. After graduating, she hopes to focus on her first love, photography. Budd said she pulled an all-nighter to complete her project, concentrating on each section separately so she could focus on the details.
Third place went to Destin Hinton, 22, of Macomb who is studying design and layout at Macomb, and plans to graduate next semester. Hinton was awarded $350 from Roy O'Brien Ford and Shorewood Kiwanis with a matching $350 from the Foren Family Foundation. Hinton said he learned time management and working within specific limitations with this project. After graduation, he hopes to go straight to work in the graphic arts field.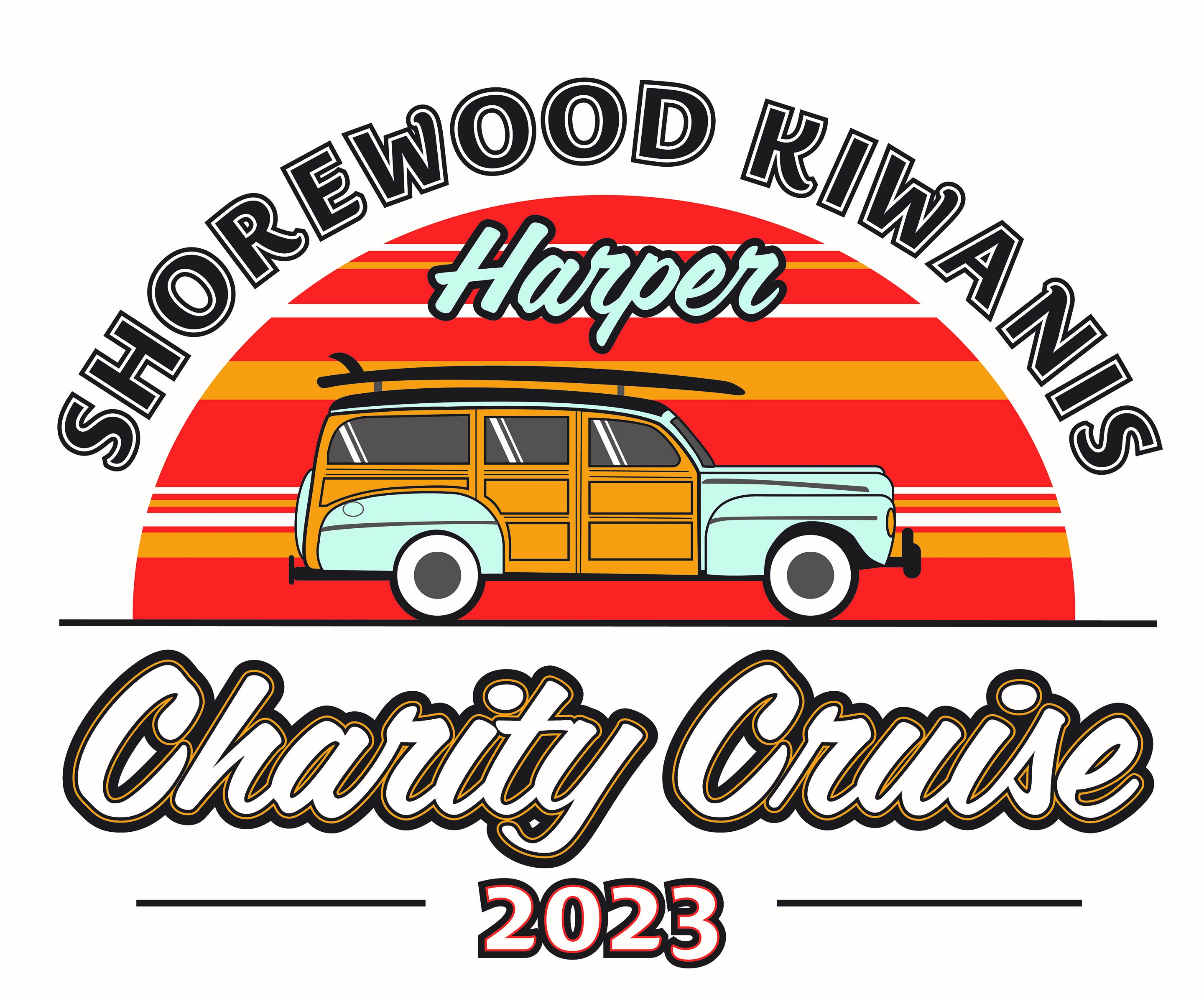 Winning design by Macomb Community College student Emily Cooper for the 2023 Shorewood Kiwanis Harper Charity Cruse.
About Macomb Community College
Macomb Community College (www.macomb.edu) is about transforming lives and communities through the power of education, enrichment and economic development. Macomb grants the largest number of associate degrees in Michigan and is the largest community college in the state. The college provides programming for youth through seniors, including early college for high school students, university transfer and career preparation programs, workforce education, continuing education and certification, and a wide range of enrichment opportunities encompassing arts, culture and lifelong learning.
Media Contact: Sean Patrick, 586.445.7271, patricks28@macomb.edu