Macomb Community College student designs winning logo for 2022 Shorewood Kiwanis Harper Charity Cruise
Wednesday, February 09, 2022 08:00 AM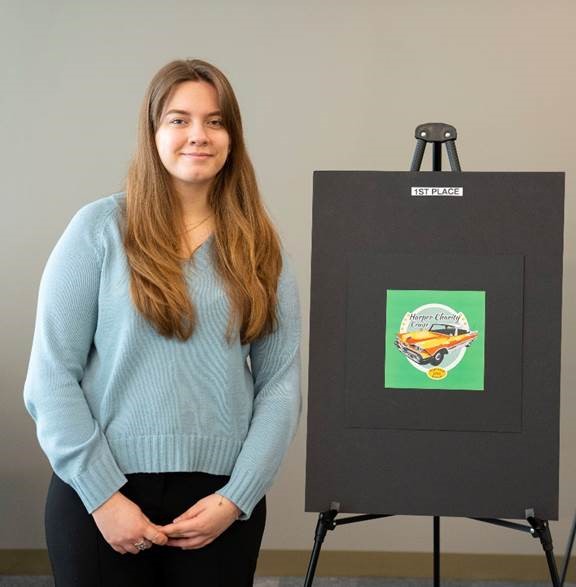 Partnership provides valuable student learning experience
 Macomb Community College student Martina Lasku, 20, of Mount Clemens, created the winning logo for the 2022 Shorewood Kiwanis Harper Charity Cruise, which is scheduled for August 31. The winning design will adorn T-shirts sold at the cruise and appear on all marketing materials. Proceeds from the sale of the shirts go to benefit Kiwanis-supported local charities.
 Lasku's design was chosen from among entries submitted by the students in Macomb's media and communications arts program. The competition was part of assigned classwork and gave the students the opportunity to work with a real-life client under real-time deadline pressures.
 "I definitely learned time management with this project because I had to keep up with other classes and meet this deadline at the same time," said Lasku whose winning design featured a 1959 Dodge Royal Lancer. "I had never done a car design before. After this, I'm sure I'll do more. It was a fun assignment."
 Lasku is planning to graduate from Macomb in May 2023 and then transfer to Rochester University to complete a bachelor's degree in mass communication. Ultimately, she hopes to work in graphic design.
 The designers of the top three logos each received a cash award donated by Shorewood Kiwanis and Kiwanis corporate sponsor Roy O'Brien Ford, which was matched by a scholarship provided by the Foren Family Foundation fund for Engineering and Advanced Technology at Macomb Community College. Lasku received a $1,000 award for the first-place design and a $1,000 scholarship.
 Second place went to Jillian Caverly, 27, of Warren who is studying collaborative media at Macomb and plans to graduate May 2022. Caverly was awarded a $650 prize and matching scholarship. After graduating, she hopes to work in a small design firm in Metro Detroit. Her design featured three vehicles, a Pontiac Firebird, a Ford Mustang and a Chevy Camaro.
 Dipa Haque, 21, of Sterling Heights, took third place with her drawing of a 1935 Plymouth and was awarded $350 and a matching scholarship. Haque is studying graphic design at Macomb and plans to graduate Fall 2022. After graduation, she hopes to work for a couple years at a graphic design firm then return to Macomb for additional education.
 "This type of partnership is a real benefit to our students," said Don Hutchison, dean, Engineering and Advanced Technology, Macomb Community College. "Our students get real-world experience while putting their talents to work for a good cause. I'm sure this is just the first step in their long-term success."
 Winning design by Macomb Community College student Martina Lasku for the 2022 Shorewood Kiwanis Harper Charity Cruise.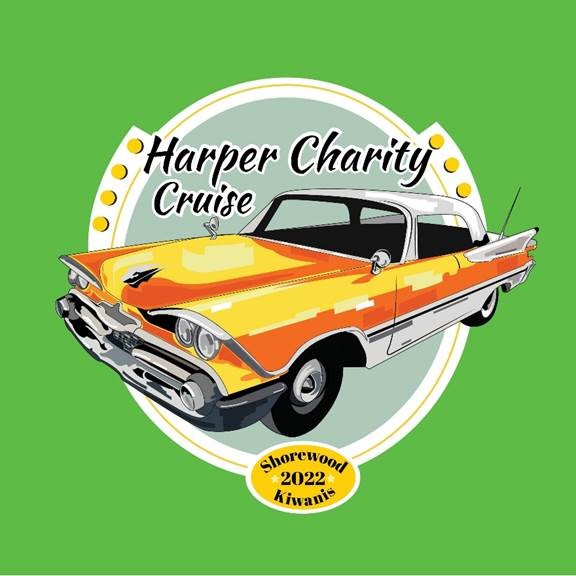 About Macomb Community College
Macomb Community College (www.macomb.edu) is one of the nation's leading community colleges. Macomb nationally ranks in the top two percent in the number of associate degrees awarded by community colleges and is one of the largest grantors of associate degrees in Michigan. The college's comprehensive educational programming includes pre-collegiate experiences, university transfer and career preparation programs, bachelor-degree completion and graduate degree programs, workforce training, professional education and certification, and continuing education and enrichment opportunities.
 Media contact: Sean M. Patrick, 586.445.7271, patricks28@macomb.edu