Macomb Community College to hold five virtual job fairs in April
Wednesday, March 31, 2021 08:00 AM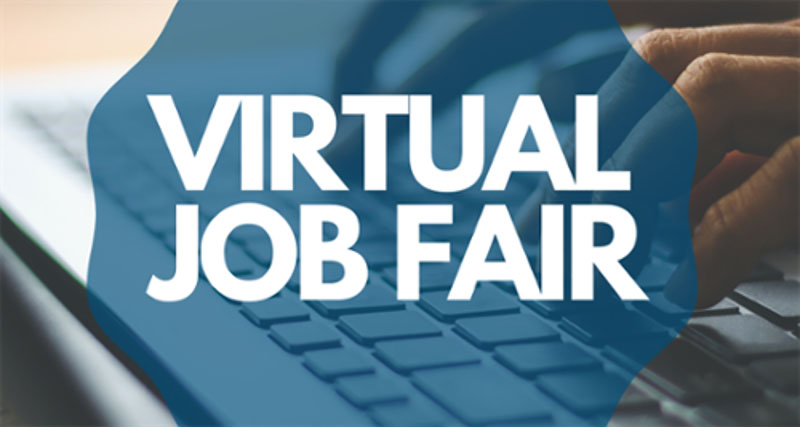 Each job fair focuses on a specific industry with in-demand jobs
Macomb Community College will hold five free virtual job fair sessions on April 20 - 22, each targeting specific industries with employers that have openings. More than 80 employers are expected to participate during the events. Job seekers will be able to log in and chat directly with representatives from companies that have full- and part-time positions to fill.
The employers in the morning and afternoon sessions will differ, so participants are encouraged to sign up for both. To register for any of the five sessions and view the approximately 20 employers participating in each, go to www.macomb.edu/VirtualJobFairs. When registering, job seekers will be asked to complete a personal profile and attach an up-to-date-resume.
The dates and times for the five job fair sessions and their area of specialty are:
Engineering & Applied Technology and Skilled Trades

April 20, 10 a.m. – 12 p.m. and 2 – 4 p.m.

Business/IT, Culinary and Hospitality

April 21, 10 a.m. – 12 p.m. and 2 – 4 p.m.

Public Service Institute: Law Enforcement, Fire, Emergency Medical Services
"The people who are successful at job fairs prepare in advance," said Bob Penkala, director, Career Services, Macomb Community College. "When you prepare for the job fairs, take the time to research the companies in attendance. Go over your resume one more time to make sure it's error-free. Dress professionally and be prepared with a 30-second pitch to gain the employer's attention."
When job seekers log into their sessions, they will be placed in the job seeker lobby where they can approach any of the represented employers. Every conversation starts as a text chat, and, if the employer and job seeker's interests align, the job seeker should be prepared for possible further discussion via an audio or video chat.
For more information, call 586.445.7321 or email careerservices@macomb.edu.
About Macomb Community College
Macomb Community College (www.macomb.edu) is one of the nation's leading community colleges. Macomb nationally ranks in the top two percent in the number of associate degrees awarded by community colleges and is one of the largest grantors of associate degrees in Michigan. The college's comprehensive educational programming includes pre-collegiate experiences, university transfer and career preparation programs, bachelor-degree completion and graduate degree programs, workforce training, professional education and certification, and continuing education and enrichment opportunities.
Media contact: Sean M. Patrick 586.445.7271 patricks28@macomb.edu