Macomb Community College announces schedule for virtual MORE spring semester beginning April 12
Monday, March 22, 2021 08:00 AM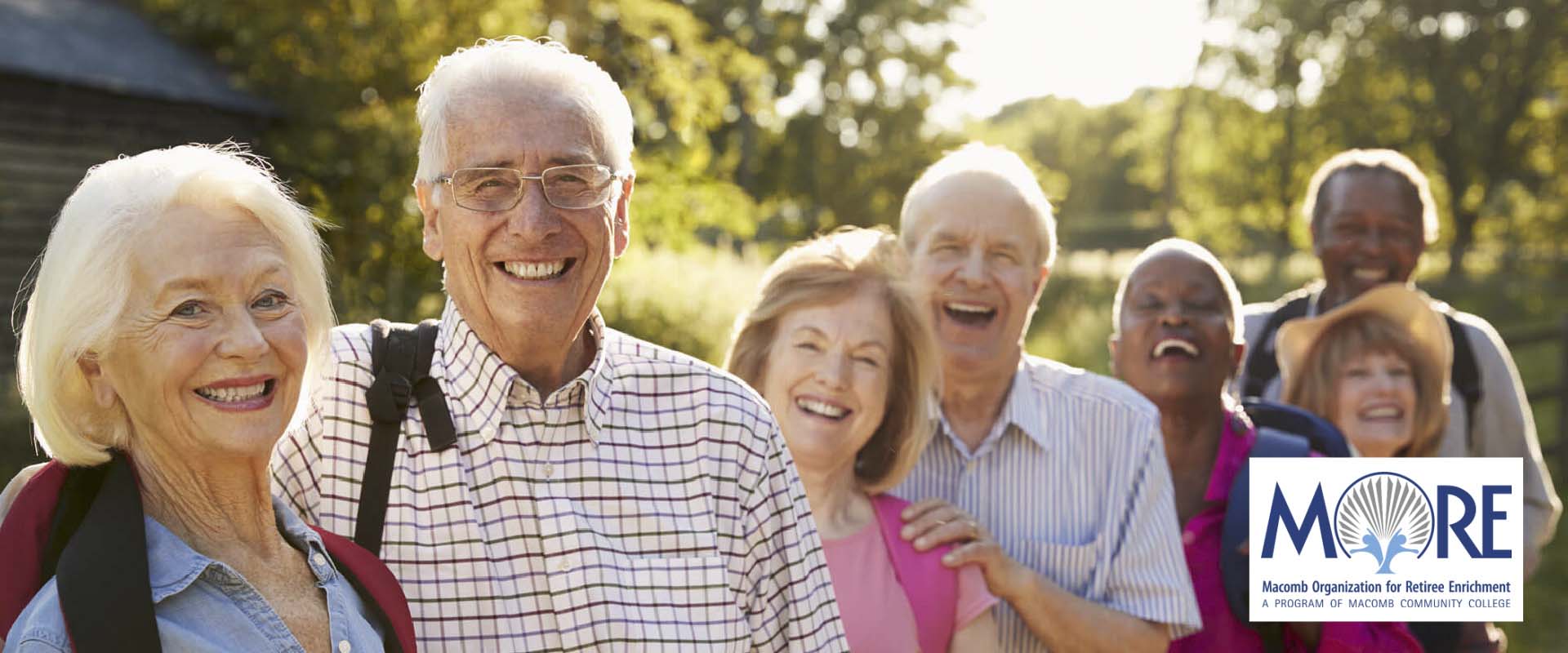 MORE offers short, noncredit courses in history, arts, health and literature
The Macomb Organization for Retiree Enrichment (MORE), a lifelong learning initiative presented by Macomb Community College, will offer 25 new courses and three roundtable discussions during its upcoming spring semester, April 12 through May 3. The online classes and roundtable discussions will be held via Zoom and last 90 minutes, reserving time for a question-and-answer period. For a single registration fee of $75, members can choose as many courses as they like.
"Spring is a time of renewal," said William Wood, director, Cultural Affairs and Community Engagement, Macomb Community College. "With our new MORE program, we're offering new courses more closely aligned with the interests of our members. By adding roundtable discussions, we are recapturing the social interaction sometimes lost in the virtual environment."
Classes are taught by subject matter experts, including Macomb faculty, and cover a variety of topics including smartphone security, vegan meals for beginners and autonomous cars. Some highlights of the spring semester include:
 Irving Berlin: Dean of American Songwriters: Jazz expert Stuart Johnson will cover Berlin's life and introduce some of his more popular songs including "Always" by Patsy Cline and "White Christmas" by Bing Crosby. Monday, April 12.
 Picturing America: Art historian Wendy Evans will tell America's story through its art. Images will range from the realistic paintings of John Singleton Copley to modern abstractions by Jackson Pollock to paintings by Black artists like Jacob Lawrence. Tuesday, April 13.
 Hypertension Self-Management: Loraine Cusumano, RN, BSN, MSA, will discuss the new classifications of high blood pressure, risk factors, medications and lifestyle modifications to help manage hypertension. Thursday, April 15.
 The Life and Presidency of John Adams: Judge Carl J. Marlinga will lead a discussion on the life and presidency of John Adams, based in part on the award-winning biography by David McCullough. Thursday, April 22.
MORE will also offer three roundtable discussions so that members have the opportunity to discuss topics of interest from previous sessions. This allows further exploration of topics of mutual interest, with MORE members sharing their perspectives on what they have learned.
Online registration for MORE's spring semester is now open. To view the course catalog and to register, go to: www.lorenzoculturalcenter.com/more. For more information, email MORE@macomb.edu or call 586.226.4759.
About Macomb Community College
Macomb Community College (www.macomb.edu) is one of the nation's leading community colleges. Macomb nationally ranks in the top two percent in the number of associate degrees awarded by community colleges and is one of the largest grantors of associate degrees in Michigan. The college's comprehensive educational programming includes pre-collegiate experiences, university transfer and career preparation programs, bachelor-degree completion and graduate degree programs, workforce training, professional education and certification, and continuing education and enrichment opportunities.
Media contact: Sean M. Patrick 586.445.7271 patricks28@macomb.edu