Brooke Pacifico
Tuesday, December 06, 2022 08:00 AM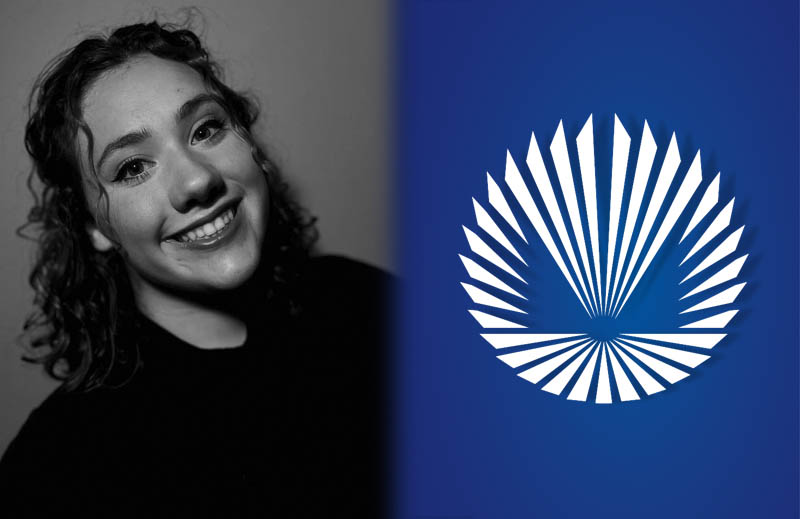 When Brooke Pacifico's large Italian family gathers together, the calendars come out and everyone wants to know where she'll be performing next. 
"My family is very supportive of my work and hobbies," shared Pacifico, a first-year Macomb student and a member of its choral groups Expressions and the Macombers. "They are only partially joking when they say, 'See you on Broadway.'"
Although Pacifico loves the sound of "Broadway," her future plans lean toward a bachelor's degree in music education and a behind-the-scenes role as a high school choir director, taking a cue from Todd Moses, Macomb's music professor and director of its choral activities.
"I am so grateful for this opportunity to be here at Macomb and to be involved with such a wonderful community and program," said Pacifico. "Everyone here, especially Professor Moses, has inspired me to become a better performer and person every day."
A Sister Act
Inspiration is also provided by Pacifico's sister, Bella, one of the' choreographers for the Macombers, which perform at college and community events. Members must pass an audition to secure their place in the singing/dancing troupe and receive a scholarship in exchange for the many hours they spend rehearsing and performing.
"It makes me so proud to see my sister (who is attending Oakland University's School of Music, Theatre and Dance) do what she loves to do," said Pacifico. "Bella and I grew up dancing together, and being able to learn under her wing is very special to both her and I."
A graduate of Dakota High School, Pacifico joined its theatre program and was elected dance captain two years in a row.  A pianist and a guitarist, she formed a women's a cappella ensemble during her senior year, arranging all the music herself.
A Singer Before She Could Talk
"Music is something I've always been interested in," related the former member of the Magic Company, Macomb's pre-college choral group. "My mom tells a story about how when I was a toddler and we were shopping at Costco, a piano caught my eye. I ran up to it and started to play and mimic singing. My papa immediately picked up the box and bought it for me, and I haven't changed since." 
The fall after graduating high school, Pacifico attended Western Michigan University. As a first-year theatre major, she was not eligible for most of the performance opportunities with the university's chorale. Combined with homesickness, she felt too lonely to stay past a semester.
"But once I joined the Macombers," related Pacifico, "I felt like I had people in my corner that would lend a helping hand. They were so welcoming and supportive."  
Despite the hours she dedicates to Macomb's choral groups, Pacifico also freelances as a choreographer and vocal director for younger performers.
"I love working with these kids and I love what I do," said Pacifico. "Music is an inspiration, and it truly heals the heart."