Activist and Advocate
Thursday, September 01, 2022 12:00 AM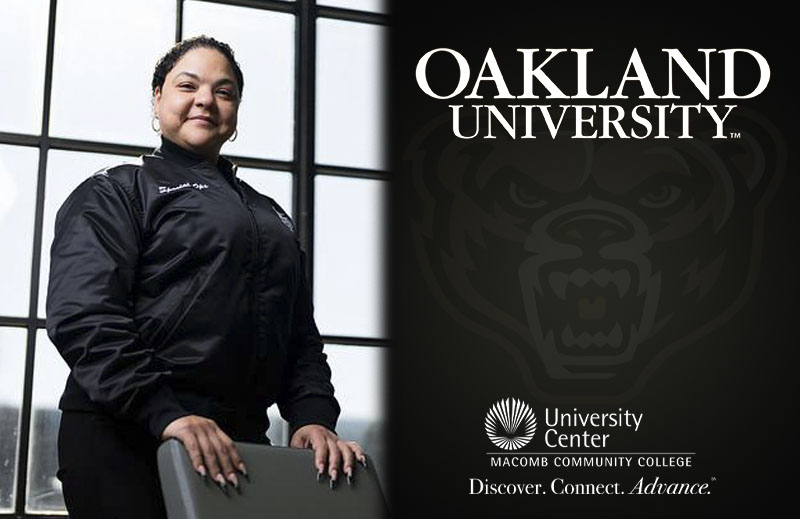 I'd been working as a medical assistant for several years when I realized the field wasn't the right fit for me. As I was looking for another job, I met a social worker. While she talked about her career, I thought to myself, that's everything I want to do. 
I enrolled in Macomb Community College's pre-social work program. One of my Macomb professors encouraged me to transfer to OU for my Bachelor of Social Work (BSW) degree, saying, "Oakland's going to mold you into the exact person you need to be." 
My OU professors were compassionate to my needs as a non-traditional student – as I juggled school with a full-time job and raising two children.
I graduated from OU in 2018 when I was 38. Today, I have a fulfilling career with We the People Michigan, a social justice nonprofit that builds multi-racial coalitions to support working-class democracy. As operations coordinator, I collaborate with community leaders on initiatives to empower Michigan residents.
Since then, I've also co-founded two nonprofits. The Metro Equity Collaborative spearheads equity initiatives. The Black Business Association of Macomb uplifts, connects and enriches Macomb County's Black business owners. 
At 41, I think of myself as an "emerging" leader. I know the endgame I want to achieve — equality, empowerment for the community and a unified society where we don't worry about skin pigmentation. Wherever I am, it's going to be in a place I can make those changes happen. I won't be done until I see actual change take place on a grander level.
Find your career at oakland.edu/macomb. Request a transcript evaluation. Nearly 37 percent of OU's undergraduate students transferred there. Many of those began their journeys at Macomb Community College. Prepare now for your seamless Macomb-to-OU path.