Erica Wilson
Wednesday, August 25, 2021 08:00 AM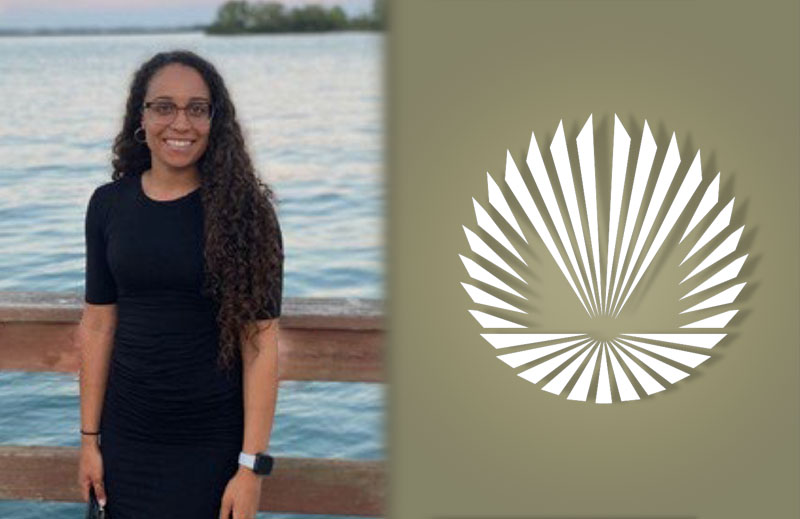 You might say that Erica Wilson stumbled upon her career path while a student here. The Warren Woods Tower High School graduate received a volleyball scholarship to attend Macomb in 2013, tore a ligament in her knee diving for a play in 2014 and discovered her calling while recuperating from the injury.
"My doctor recommended physical therapy instead of having surgery," offers Wilson, who completed her general education requirements at Macomb. "I was amazed how they helped me recover throughout the whole process. I was inspired by their work and that is when I decided that I wanted to pursue a career in physical therapy."
Returning to the court after her knee was back in service, Wilson continued her volleyball career at Marygrove College, where she earned a bachelor's degree in Health Science before starting the Doctor of Physical Therapy program at Oakland University.
"All of my credits transferred, which made it an easy transition between schools," says Wilson. "I received all of my Macomb transcripts in a timely manner, which made applying to graduate school easier."
Wilson just finished up an eight-week clinical rotation with the Beaumont Health System, during which physical therapists, again, scored big points.
"Seeing patients meet their goals and continually progress with multiple musculoskeletal impairments made me really appreciate the work that physical therapists, physical therapy assistants and physical therapy students do," says Wilson. "During my clinical rotation, I was able to see a patient move their leg without any assistance for the first time in five years after having a stroke. That was the most rewarding experience and I was so happy to be a part of this patient's care at the time."
Wilson expects to graduate from Oakland in December of next year.  After that, she hopes to find a position as a physical therapist that allows her to specialize in neuromuscular impairments resulting from a stroke, spinal cord injury, Parkinson's or Multiple Sclerosis.
"My family is my biggest support system," offers Wilson. "Throughout my whole college education, they have pushed me to reach for all of my goals and have tried to help me achieve them every step of the way."
Befitting someone whose vocation involves maximizing a patient's mobility, Wilson stays physically active in her down time.  With her boyfriend, she makes it a point to hike a U.S. National Park every year, and she gets frequent exercise in an activity near and dear to her heart.
"I still enjoy playing volleyball and have transitioned to playing in the sand more frequently than indoors," says Wilson. "It still brings me joy to play the sport that helped me find my career path."