Carissa Hansen
Wednesday, July 21, 2021 08:00 AM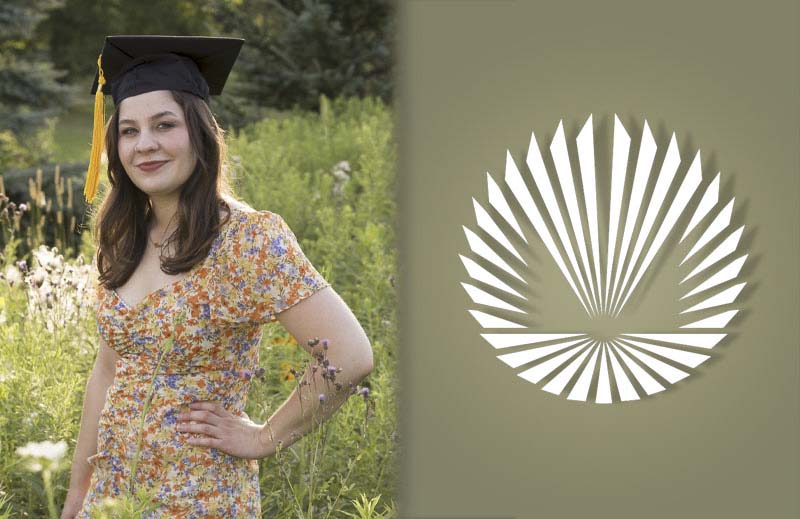 Carissa Hansen has played the guitar since she was 12, is interested in how music is made as well as how it sounds and would welcome a job in the recording industry. But it wasn't until she took a class at Macomb that she discovered the game-changing nature of one of the 20th century's most iconic sounds.
"Abbey Jacobsen taught a rock music class that I think about to this day," says Hansen, who earned an Associate of Arts degree in General Studies from Macomb in 2015. "She was a fantastic professor and opened my eyes to the world of rock music, which I now have a huge appreciation for."
After graduating high school, Hansen registered for classes at Oakland University. But, unsure about a major or a career, had second thoughts about starting out at a university. Her two older brothers and mom had attended Macomb and she decided it was a better idea for her to do the same.
"I really enjoyed my time at Macomb. I always knew where to get help when I needed it," relates Hansen, who earned a Bachelor of Business Administration degree with a minor in Marketing from Walsh in 2020. "Leah Bublitz (Macomb's Reading and Writing Studio/Learning Center manager) has been a huge help to me over the years. She has helped me with philosophy discussion responses, business research papers and writing samples for jobs."
Transferring to Walsh, Hansen admits, wasn't initially in her plans. She had been "on the fence" about earning a bachelor's degree, unconvinced it was a career necessity. But when a classmate told her about Walsh accepting up to 82 credits from Macomb, Hansen decided to give it a try. She transferred to Walsh while still attending Macomb and discovered her career match in marketing.
"To me, marketing is an art and a science," says Hansen. "It's a way to combine creativity and analytics, which is exactly how I thrive."
Hansen received Walsh's Community College Excellence Award, a scholarship for transfer students that helped pay for her studies. She attended classes at Walsh's main campus in Troy, at the University Center on Macomb's Center Campus and online. When she graduated, she was hired by Walsh as a public relations/marketing intern.
"One of my goals right now is to stay working in higher education. I love the environment, and I love advocating for students," relates Hansen. "I would definitely like to go back to school for my master's degree. I could easily see myself advising and counseling students."
While the recording industry still beckons, Hansen acknowledges an indebtedness to Macomb for rocking her world with a rewarding alternative.
"Macomb will always hold a special place in my heart," says Hansen. "There were so many firsts there. It was a time of uncertainty, learning and growth."