Kurtis LaHaie, Automotive Technology
Tuesday, June 01, 2021 08:00 AM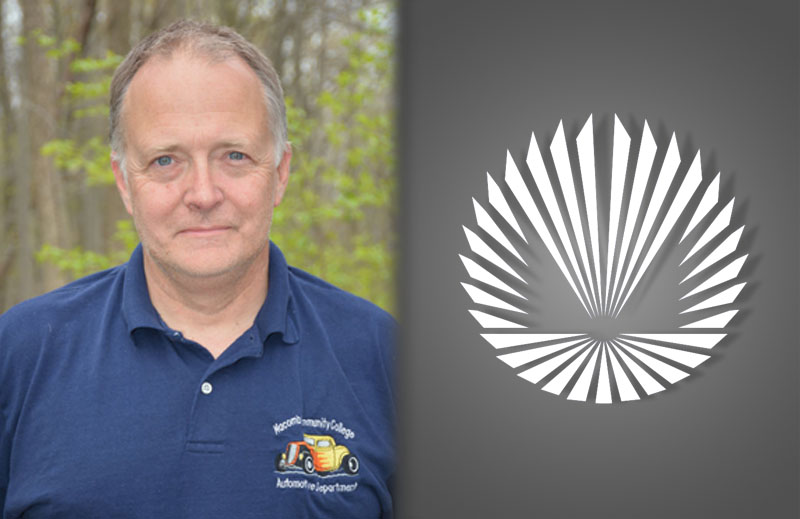 To relieve stress, Kurtis LaHaie likes to jump on one of his vintage tractors and tool around the 10 acres of land where he and wife Angela raised children Darby and Devon, and two Labrador retrievers now roam.
"I am amazed with the capabilities that tractors and bulldozers have," says LaHaie, a third- generation automobile technician who "grew up" in his father's repair shop. "I would like a sports car, but I know that I have a lead foot, and it would just get me into trouble."
In addition to growing up in the trade, LaHaie earned an associate degree in Automotive Technology from Ferris State University and worked for a few years at another repair shop. From there, he joined the "tech line" at Federal-Mogul, an automotive supplier, while earning a bachelor's degree from Ferris in Business and Industry Training.
"After completing my bachelor's, I was promoted to product manager for the engine valve train," relates LaHaie. "I was responsible for doing the research, working with purchasing to acquire the parts and cataloging them. This was fun. I got to see how the product was made."
LaHaie joined Macomb's automotive technology faculty 20 years ago and is always looking at ways to connect students with industry. For the past 15 years, he has worked with the Detroit Auto Dealers Association to coordinate events for high school and college students at the North American International Auto Show.
"The automotive field is very large and yet small at the same time," says LaHaie. "I tell my students: 'You never know who your next boss will be or who may be interviewing you for the next job you want. Make sure to create a good reputation for yourself.'"
Maintaining connections with automotive faculty at high schools and other colleges has also been an ongoing priority for LaHaie. Up until the pandemic, Macomb's Automotive Technology department hosted more than 120 high school and college instructors at an event each year.
"I have been to many automotive facilities throughout Michigan," says LaHaie, "and we have one of the better equipped and larger facilities in the state. Automotive instructors from around Michigan compliment us on our facilities."
One of the recent additions to the Automotive Technology curriculum is a Vehicle Engineering Technician program, one of few like it in Michigan. It prepares students to assist in the development of electric and automated/connected vehicles and LaHaie teaches courses in it that include Automotive Electrical, Automotive Systems, and Hybrid and Alternative Fuel vehicles.
"It's a great feeling watching a student grow throughout the semester," says LaHaie. "It is also great having students come back a couple years after they graduate and share how well they are doing."