Strike a chord!
Music, like all the arts, is best when shared with others. 
Whether you want to teach, compose and/or perform, our program will show you how to stretch your skills, your comfort zone and, if necessary, your vocal cords to get there.
We offer private, weekly voice and instrument lessons, as well five ensembles that can provide you with a performance experience that will lend a high note to any musical career.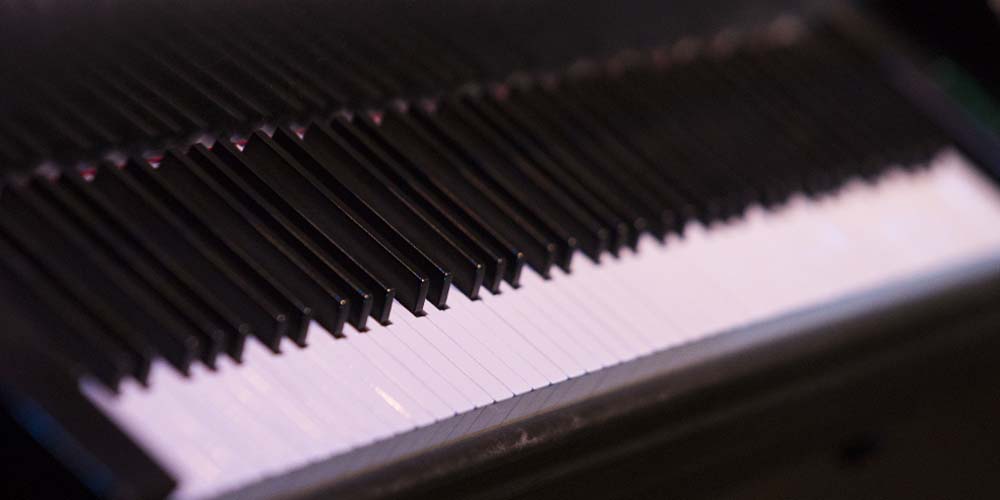 Catch a faculty performance!
Our faculty are vocalists and musicians who perform with jazz and pop bands, symphony orchestras and ballet and opera companies.
They'll take a personal interest in your progress as you ascend (and descend) the musical scales. 
Our program offers courses in:
Voice
Brass winds
Woodwinds
Percussion
Strings
Guitar
Classical Guitar
Piano
Organ
Appreciation
Jazz improvisation
And much more!
For a list of courses and their descriptions, visit the College Catalog.
Performance opportunities:
After completing your courses, you'll receive a Music Performance Certificate and earn credits that'll transfer into a bachelor's degree program.
Ready to strike a chord?
Contact our Music Department at 586.286.2045 for help getting started.
Professional opportunities
While performance and composing opportunities vary, bachelor's and master's degrees qualify you for a variety of teaching positions.
Use this handy tool to see what's available locally and the salary you can expect.   
And if you're looking for a job, let our Career Services team help you with the search and interview preparation, including developing your resume.