Be a Digital Defender
Our computers and digital devices are constantly under digital attacks.
It's the reason you (hopefully) have anti-malware on all your digital devices and 12-character passwords.
Hacking and phishing rival algorithms and big data for the digital spotlight, and companies both big and small are not about to leave the security of their computing systems to chance. 
Their investment in information technology extends to the cybersecurity professionals who identify, combat and protect that investment against cyberattacks.
After completing our program, that professional will be you.
For a look at all the courses in our program, consult the course list.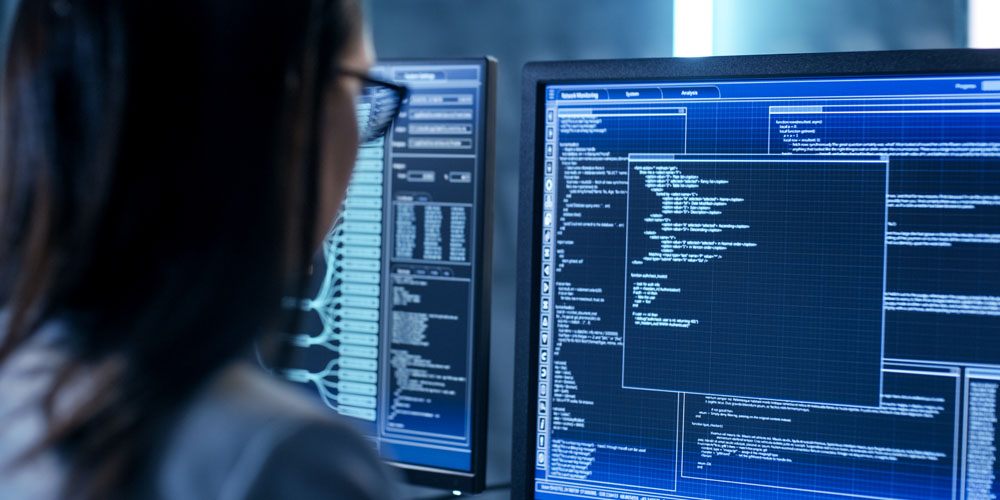 Nationally recognized and student-oriented
Our premier program has been designated a National Center for Academic Excellence in Cyber Defense Education Program (CAE-CDE) Associate Level by the National Security Agency (NSA) and Department of Homeland Security (DHS). One of few in the state of Michigan!
The expertise of our faculty is one of the major reasons we received this designation. Sharing from their practical experience, they'll teach you about:
Establishing a layered defense
Configuring firewalls
Installing intrusion detection systems
Analyzing threat risks
Using encryption techniques
Evaluating security issues
And much more!
As an added benefit, our program also supports a Cybersecurity Club for students. Meet regularly with classmates to share interests and prepare for online cybersecurity competitions!
To learn more about the resources and opportunities available to Macomb cybersecurity students and the local community, visit the Cybersecurity Center.
Meet our faculty expert!
Professor Keith Nabozny, program advisor, can answer any questions you have about our program. Contact him at 586.445.7304 or naboznyk@macomb.edu.
Skills that need no introduction
In our program, you can earn a certificate and begin working in the field and/or continue on and earn an associate degree.
And all the credits you earn will transfer if you decide to pursue a bachelor's degree. In fact, our program was designed to transfer to Walsh, which has also been designated as a National Center for Academic Excellence by the NSA and DHS.
The skills you learn in our program will speak for themselves when you apply for one of the many positions available. As with any IT position, salaries are well above what most others earning associate degrees make. 
And Career Services is here to help you with the job search, including polishing your resume and preparing for interviews.