Comedy and Cocktails raises more than $100,000 for arts and culture programming at Macomb Community College
Friday, November 17, 2023 09:00 AM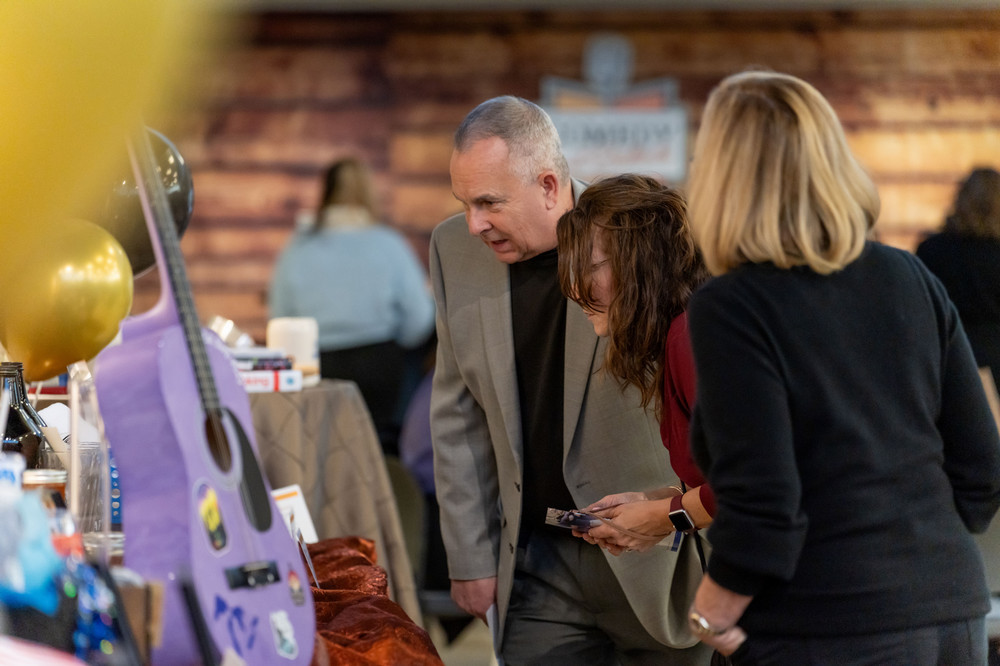 Comedy and Cocktails raises more than $100,000 for arts and culture programming at Macomb Community College
Annual benefit helps support diverse programming for community members of all ages
Macomb Community College Foundation's Comedy and Cocktails, held Friday, Oct. 20, raised $106,000 in support of the college's arts and cultural programming. The annual benefit has been held since 2014, with a hiatus in 2020-21 due to the pandemic.
"We are grateful for this valuable support from friends of the college, whose ongoing generosity is vital to Macomb's ability to present programming that not only entertains, but also educates and enriches our community," said James O. Sawyer IV, president, Macomb Community College.
Presented by First State Bank, Comedy and Cocktails featured a cocktail reception, silent auction with music by the Kroon Trio, silent auction with 85 items up for bid and a gourmet strolling dinner in the Lorenzo Cultural Center.
The annual event concluded in the Macomb Center for the Performing Arts with a performance by former Saturday Night Live actor and comedian Kevin Nealon.
About Arts and Cultural Programs at Macomb
Macomb Community College provides a breadth of cultural enrichment opportunities to more than 100,000 individuals annually with programming that supplements educational objectives, spans generations and enriches community life.
About the Macomb Community College Foundation
Established in 1999, the Macomb Community College Foundation is a 501(c)(3) nonprofit organization that manages contributions from individuals, foundations and corporations for the educational purposes and objectives of the college.
About Macomb Community College
Macomb Community College (www.macomb.edu) is about transforming lives and communities through the power of education, enrichment and economic development. Macomb grants the largest number of associate degrees in Michigan and is the largest community college in the state. The college provides programming for youth through seniors, including early college for high school students, university transfer and career preparation programs, workforce education, continuing education and certification, and a wide range of enrichment opportunities encompassing arts, culture and lifelong learning.
Media contact: Sean M. Patrick, 586.445.7271, patricks28@macomb.edu