First nurses accepted into new Macomb Community College, UDM program will get free tuition
Wednesday, October 04, 2023 05:00 PM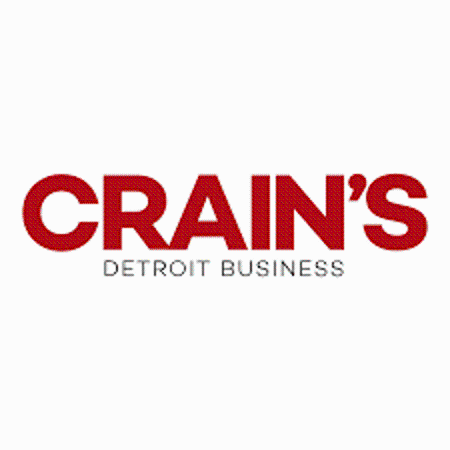 A new bachelor's degree nursing completion program offered by University of Detroit Mercy and Macomb Community College will provide free tuition to the first two cohorts.
Associate Degree Nurses, including recent graduates and those already working professionally, are eligible to apply for the program, which is aimed at helping to address the shortage of health care professionals in the region.
It will provide an accelerated pathway to earn a Bachelor of Nursing degree in one year for those attending full-time or two years for those going part-time.
The program is supported by a $2 million grant from the State of Michigan ADN to BSN Completion Grant Program. "We're deeply appreciative of Detroit Mercy's partnership and their commitment to fostering a home in our community for the BSN completion program," James O. Sawyer IV, president of Macomb Community College, said in a release.
"The excellence of Detroit Mercy's nursing programs, variety of course formats and dedicated staff and resources located at Macomb create an incredible combination of support for our community's associate degree nurses to earn their bachelor's degree."
Health systems are all saying the same thing, said UDM President Donald "DT" Taylor. They can recruit and retain physicians, but since the pandemic, they are challenged to do the same for every other specialty within a hospital setting, from nursing to respiratory therapists and x-ray technicians.
"This important partnership represents a critical strategic step for the university in helping to fill the critical workforce needs within the nursing field," said Taylor, who forged similar, bachelor's degree nursing completion programs with community colleges near Chicago before joining the Detroit-based university.
"We should learn a lot from this. The success of this program should be a springboard to allow us to do other (bachelor completion) programs. That's been my experience in other states," he said.
Alleviating health care shortages
UDM was chosen to provide the state-subsidized bachelor's degree nursing completion program through a request for proposal process Taylor mentioned in March as one of several strategies the university is working on to help alleviate health care talent shortages in the region.
The joint BSN completion program will be headquartered at the Macomb University Center on Macomb Community College's Center Campus in Clinton Township with in-person classes offered there along with advising, career services, financial aid and mental health counseling. UDM will have a faculty coordinator housed there and Macomb will provide a grants coordinator, said Janet Baiardi, dean of the UDM College of Health Professions and McAuley School of Nursing.
The program's first cohort of 12-15 students will start in January, and the second cohort will start in August 2024. Both will have their tuition covered. That totals about $13,500 for those attending full-time. Graduates of Macomb Community College will be given priority, Baiardi said.
Coursework will be comprised of seven-week courses in 15-week semesters, with classes offered in face-to-face, online and hybrid formats. Students will be required to do a clinical practicum at the end of the program.
Many students will already be working in a health setting and could do their clinical practicum there or at other health sites UDM works with, Baiardi said.
"It's about how (they) expand that knowledge and develop their own professional skills and explore new avenues around leadership, clinical practices and community-based care."
Those interested in participating in the program will need to apply for admission to UDM and meet university requirements that include an overall GPA of 2.5. Candidates must have earned an ADN and hold an unencumbered nursing license in the State of Michigan.
The collaboration marks a return to the cohort model UDM offered at area hospitals from the early 2000s until 2017, Baiardi said.
It also marks a return to Macomb's University Center where it offered the BSN completion program up until about 2018 when it pulled out following enrollment declines, Baiardi said.
The former program at Macomb was more of an in-seat program with weekly course meetings, she said. The new program is focused on the adult learner and the need for flexibility.
"Adult learners bring a broad array of practice knowledge," she said, noting the courses in this completion program are geared to that and will include more case-based studies and integrated learning. Between that and the flexible format, "We believe it speaks to working adults" and will provide them with more professional opportunities, Baiardi said.
There's also a benefit for health systems. "There's evidence that hospitals with higher levels of baccalaureate nurses have better outcomes," she said.