Registration open for Macomb Community College's fall lifelong learning courses
Wednesday, September 06, 2023 03:00 PM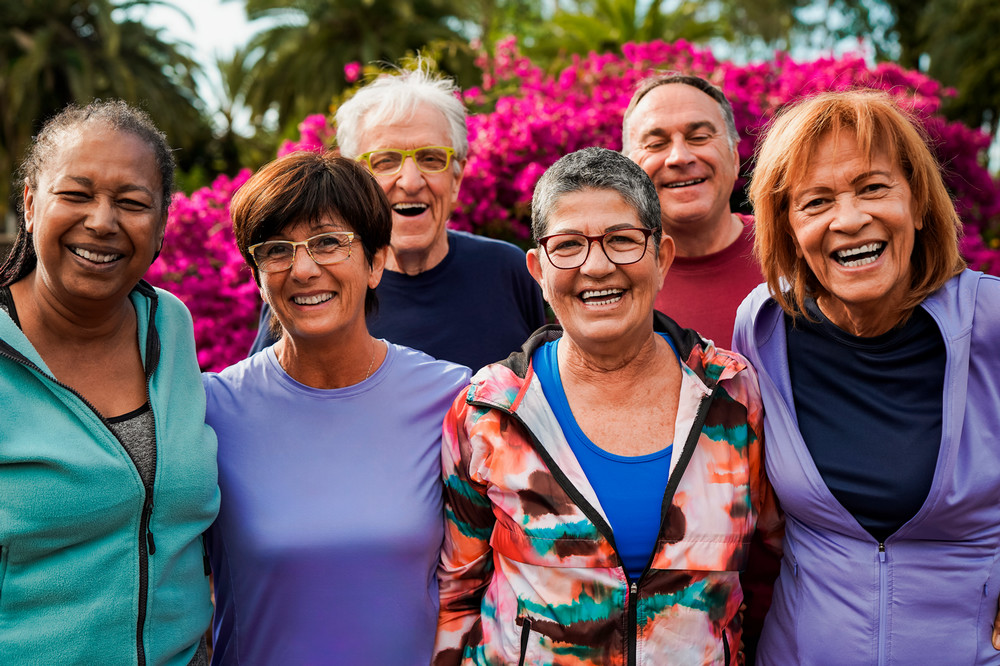 Registration open for Macomb Community College's fall lifelong learning courses
Nearly 60 short, noncredit courses including history, science and nature, and health and wellness will be offered beginning Oct. 2
The Macomb Organization for Retiree Enrichment (MORE), a lifelong learning initiative from Macomb Community College, will offer nearly 60 courses during its fall session Oct. 2 - Nov. 17. Courses range from health and wellness to local and world history to a variety of special interest courses.
"Personal development and continual learning are what MORE is all about," said William Wood, director, Cultural Affairs and Community Engagement, Macomb Community College. "Our members have a drive for engagement and a connection to the community, so MORE courses and excursions are designed to engage the senses and expand understanding of the world."
Each course, taught by experienced subject matter experts, lasts approximately two hours including 30 minutes for a question-and-answer period. MORE members can choose from four class packages. Members can take as few as three classes for $30 or as many as 15 classes for $98. This fall, approximately 60% of the classes are completely new, while another 20% are updated versions of the most popular classes from previous years, and 20% are returning by popular demand.
Highlights of the fall session include:
Music of the '70s: Instructor Stuart Johnson presents a musical journey through the 1970s, bridging the gap between the hippie lifestyle of the 1960 and the yuppie lifestyle of the 1980s. New styles of music that evolved during that time and are still heard today. 
Climate Change and You, Part I and II: In this two-session class, instructor Gerald Hasspacher, co-chair of the Southeast Michigan Group of the Sierra Club, will focus on clarifying the basic concepts of climate change while offering personal, city, state, national and global solutions. 
Dia de los Muertos: A History of the Day of the Dead: Marlon Lara Poorras, cultural attaché of the Mexican Consulate in Detroit, looks at the history of the Day of the Dead from the pre-Hispanic culture to the celebrations we know today. This presentation also contains information on the different types of ofrendas and how to build your own. 
Minoru Yamasaki: An Architect's Life and Work: Minoru Yamasaki, one of Detroit's most prominent midcentury architects, left his mark on Detroit and the rest of the nation. This course explores his early career, how he came to Detroit and opened his own firm, and how his success led to him being commissioned for the World Trade Center in New York.
Outings that are offered as part MORE's fall session include excursions to St. Sabbas Monastery, Detroit Institute of Arts and a fall scenery hike at Stoney Creek Metropark Nature Center.
All courses will be held at the Lorenzo Cultural Center on Macomb's Center Campus in Clinton Township at 44575 Garfield Road. Several of the courses offer remote options through Zoom.
To view the MORE catalog and to register, go to www.LorenzoCulturalCenter.com/MORE. For additional information, email MORE@macomb.edu.
About Macomb Community College
Macomb Community College (www.macomb.edu) is about transforming lives and communities through the power of education, enrichment and economic development. Macomb grants the largest number of associate degrees in Michigan and is the largest community college in the state. The college provides programming for youth through seniors, including early college for high school students, university transfer and career preparation programs, workforce education, continuing education and certification, and a wide range of enrichment opportunities encompassing arts, culture and lifelong learning.
Media contact: Sean M. Patrick, 586.445.7271, patricks28@macomb.edu