Michigan Veterans Affairs Agency names Macomb Community College a Veteran-Friendly School
Thursday, August 10, 2023 04:00 PM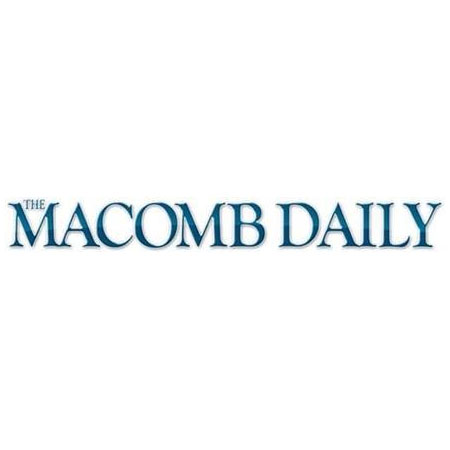 Michigan Veterans Affairs Agency names Macomb Community College a Veteran-Friendly School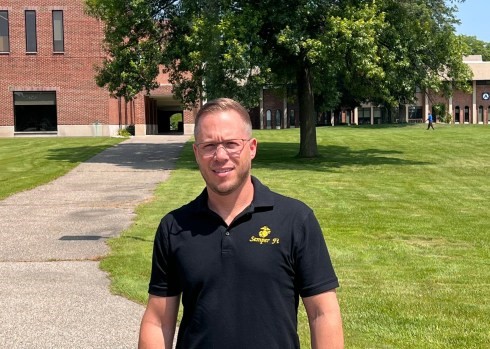 James Hill of Clinton Township, who served in the United States Marine Corps (2002-2020) is now a student at Macomb Community College working on his bachelor's degree in business administration. MCC is a certified Veteran-Friendly School recently awarded gold-level recognition for the 2023-2024 school year by the Michigan Veterans Affairs Agency (MVAA).
 By GINA JOSEPH
 James Hill of Clinton Township is not surprised that the Michigan Veterans Affairs Agency (MVAA) named Macomb Community College a certified Veteran-Friendly School, awarding the college gold-level recognition for the 2023-2024 school year.
He's experienced their friendliness.
"Since I began taking classes I have never had an issue or problem," said the United States Marine Veteran, who moved to Michigan to be closer to his son.
Hill said his situation is kind of unique because he attended college prior to joining the military so he had transferable credits. Plus the college was able to apply some of his experience as a Master Sgt. E8 to credit hours.
The Veteran-Friendly School program recognizes institutions of higher learning for their commitment to supporting the needs of veterans and military-connected students in utilizing their G.I. Bill and navigating other educational resources. The MVAA awards gold-, silver-, and bronze-level status to institutions that offer veteran-centric services and programs. Any academic institution or training facility in Michigan eligible to receive veteran education benefits can apply for the program. To be awarded gold-level status, an institution must meet six of MVAA's seven judging criteria.
Macomb meets all seven including:
Established process for identification of current student veterans
Veteran-specific website
Active student-operated veterans association
Veteran-specific career services, resources, advising and/or outcome monitoring
On-campus veterans' coordinator or designated point of contact
System to evaluate and award credit based on prior military training and experience
Monitoring and evaluation of student veteran academic retention, transfer and graduation rates
"The success of our gold-level program can be attributed to a network of relationships with local, state and federal programs and our commitment to getting to know our military-affiliated population and connecting them to the right resources," said Kara Fields, director of Veteran and military services for MCC.  "We focus on each individual's needs, whether it be educational support or something that reaches beyond the scope of the college, and link them with vetted services that will make the most positive impact."
MVAA is a state government agency within the Michigan Department of Military and Veteran Affairs. It serves as the central coordinating point for Michigan veterans, connecting those who have served in the U.S. Armed Forces and their families to services and benefits throughout the state.
Not all Veterans have the same experience as Hill.
"I have friends who have gone to college and when a problem has come up they've been unable to get in contact with someone," Hill said.
There can be huge delays with the VA and if the college doesn't jump on the problem immediately it can take forever for things like reimbursements. Hill canceled a class and was out $500 until MCC fixed the problem with the VA.
"My goal now is to get my bachelor's degree in business and get a job," Hills said. "We also talked about my pursuing a master's degree."
For more information about MCC Veteran programs visit macomb.edu