Macomb Community College unveils state of the art technology center
Monday, August 14, 2023 03:00 PM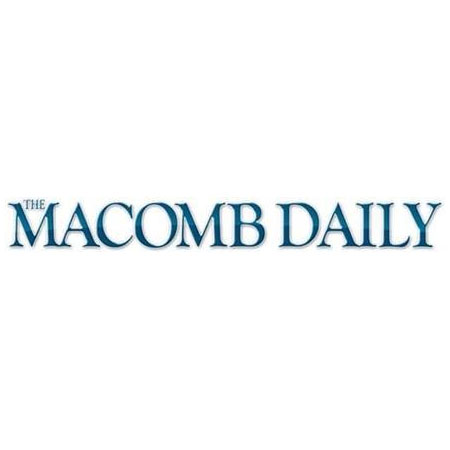 Macomb Community College unveils state of the art technology center
Renovated South Campus facility is on the cutting edge of skilled trades, technology education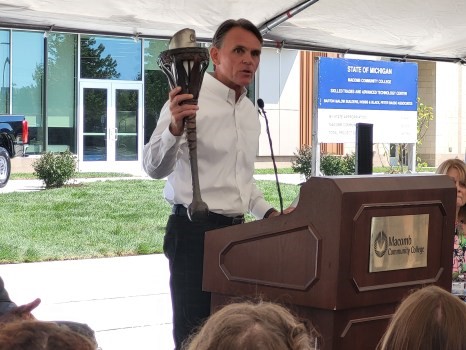 Macomb County Executive Mark Hackel shows a torch that was designed and made by Macomb Community College students to commemorate the county's bicentennial in 2018. (PHOTO BY SUSAN SMILEY)
 By SUSAN SMILEY
Macomb Community College unveiled its newly renovated Skilled Trades and Advanced Technology Center Friday.
The $45 million renovation to the 130,000 square-foot facility on Warren's South Campus is the largest in the college's history. The original structure was built in 1968 and housed what was at that time the most modern technology available to students.
This updated facility will support education in manufacturing, technology and the skilled trades and ensures MCC will be able to supply talent to businesses including those connected to the defense and automotive industries.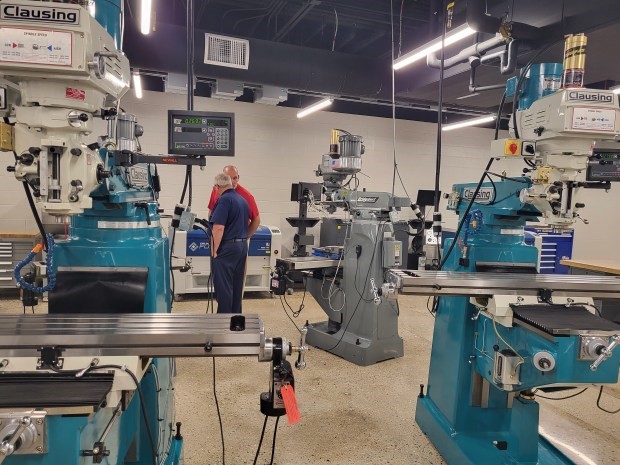 The manual machining classroom in the new Skilled Trades and Advanced Technology Center at Macomb Community College replicates the work setting for students.(PHOTO BY SUSAN SMILEY)
 "We are kicking off a new era of technical education here at Macomb Community College," said MCC President James Sawyer IV. "The programs taught here prepare our residents for critical jobs in the region that sustain Metro Detroit's legacy of a technical workforce powerhouse and that fuel the success of the local automotive and defense sectors."
Sawyer added while there is already a large demand for highly skilled employees in manufacturing, technology and the skilled trades, job openings in those sectors are expected to continue to increase.
Classrooms in the new center are designed to replicate today's work world and foster training for high-demand careers. The building also reflects modern industrial settings where poorly lit, closed-in areas have been replaced by bright, inviting spaces with windows and natural light.
Nearly $15 million of the total project cost was a capital outlay appropriation from the State of Michigan with the remaining $30 million covered by MCC's capital projects fund.
The Skilled Trades and Advanced Technology Center officially opens for fall classes on Aug. 21.
"Macomb has a particular identity that the culmination of this project really illustrates," said Lt. Governor Garlin Gilchrist, who was on hand for the unveiling. "Everyone who comes through this expanded and stronger and more vibrant facility will not only learn a trade of a specific set of skills, they will also learn something about themselves.
"They will learn that if they can imagine and create something, then they can create anything."
Macomb County Executive Mark Hackel, who is a MCC alum, spoke about the special Olympic-style torch created by students there in 2018 to commemorate the county's 200th anniversary. He pointed out the county could not find what they needed anywhere else and in less than three months, MCC students were able to design and create exactly what was needed.
"The incredible work they were able to do on the torch is a testament to Macomb Community College and what they did back then as well as what they are going to be able to do out of this building in the future," said Hackel.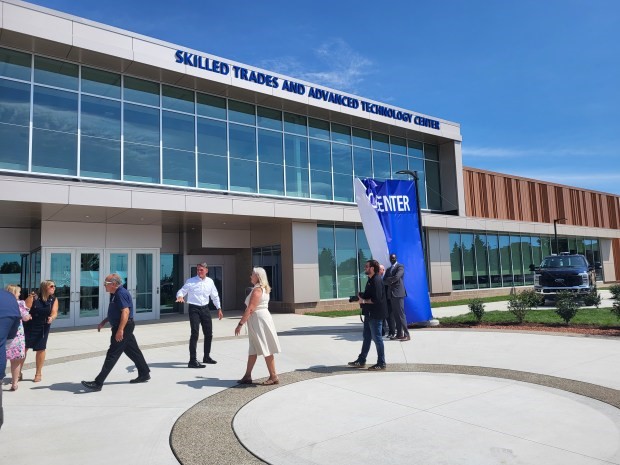 The new Skilled Trades and Advanced Technology Center was unveiled at Macomb Community College on Aug. 11.(PHOTO BY SUSAN SMILEY)
 Hackel said the new center will help more students find their passion.
"Macomb Community College is a leader in higher education and workforce development," said Hackel. "This facility is a prime example of the college's ability to develop facilities and programs that help students to thrive and support ever-changing needs of industry.
"From concept to consumer, there isn't anything we can't do here in Southeast Michigan."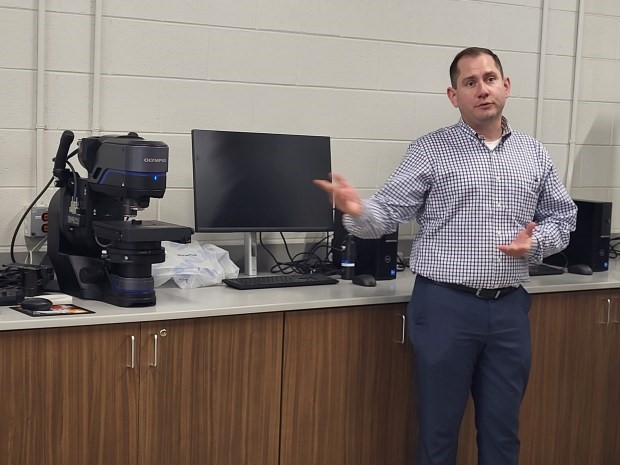 The new Skilled Trades and Advanced Technology Center at Macomb Community College has the most advanced technology available for students.(PHOTO BY SUSAN SMILEY)
MCC's Skilled Trades and Advanced Technology Center optimizes the environmental infrastructure for teaching and learning that embodies the current impact of industry 4.0 as well as the flexibility to readily adapt to the ongoing convergence of the physical and digital worlds. The goal is to develop a robust talent pipeline for industry and to prepare students who are immediately ready to contribute when they enter the workforce.
Programs housed in the new center include CNC machining; drafting; electronics; fluid power technology; robotics; welding; product development; mechatronics; land surveying; and media and communication arts.