"Reconnect on Campus" week kicks off on July 17 at Macomb Community College
Tuesday, July 11, 2023 09:00 AM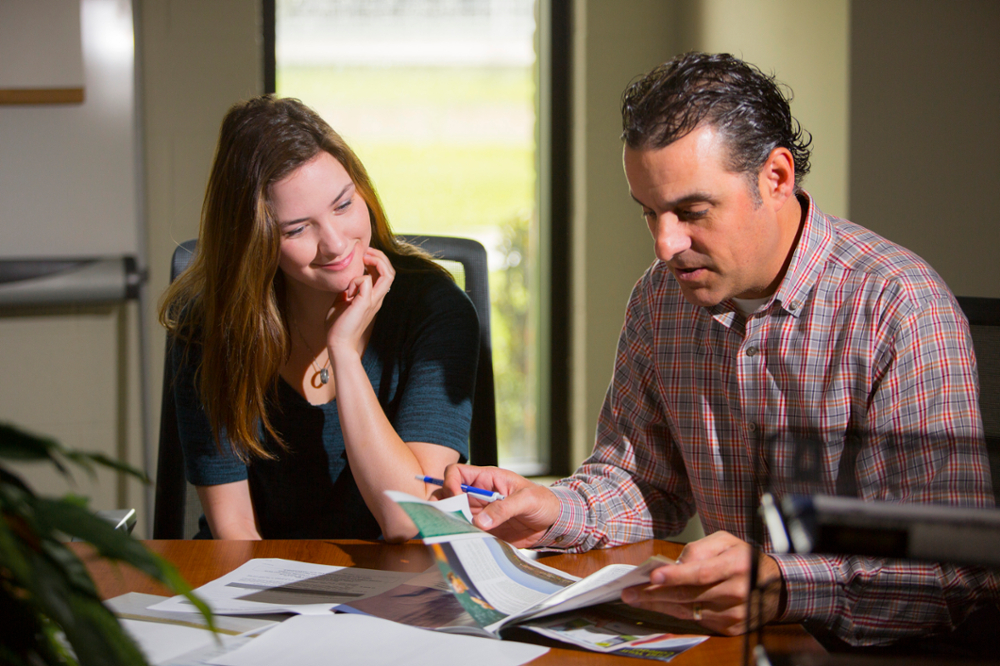 "Reconnect on Campus" week kicks off on July 17 at Macomb Community College
Michigan Reconnect program provides free in-district tuition for those who qualify
Macomb Community College will host a week of "Reconnect on Campus" events starting July 17, which are part of a statewide campaign to connect working age adults with postsecondary educational opportunities through the Michigan Department of Labor and Economic Development's Michigan Reconnect program. Macomb is among 27 community and tribal colleges in Michigan hosting a variety of events throughout the week.
The Michigan Reconnect scholarship provides free in-district tuition for those who qualify to complete a degree or certificate at Macomb Community College. The state-sponsored scholarship program is for adults 25 and older who have not completed an associate or bachelor's degree, have lived in Michigan for a year or more and have earned a high school diploma or GED. Approximately 3,225 students have taken advantage of the Reconnect program and registered for classes at Macomb since the program's inception in February 2021. Further information is available at https://www.macomb.edu/admissions-aid/paying-for-college/michigan-reconnect.html.
"Michigan Reconnect provides a great opportunity for those 25 and older without a college degree to earn a skills certificate or associate degree to advance their careers," said Aimee Adamski, registrar/director, Enrollment Services, Macomb Community College. "This program opens the door for those who have always dreamed of getting a degree but haven't had the opportunity to fulfill this aspiration due to financial constraints."
Macomb's "Reconnect on Campus" events:
July 17 – Financial Aid Information Session – 3 p.m., Center Campus: Learn about the different types of financial aid available, how to apply and all the details needed to complete the process.
July 18 – Campus Tour - 10 a.m., Center Campus: Get a feel for college life with a tour of Macomb's Center Campus with Macomb Admission and Outreach coordinators. The tour involves walking both indoors and outdoors. 
July 19 – Michigan Reconnect Information Session – 6:30 p.m., South Campus: Get an overview of the Michigan Reconnect scholarship program and have questions answered about the program. 
July 20 – Get Started Day – 10 a.m. – 3 p.m., Center Campus: Get help with Macomb's application process, new student orientation, self-guided placement and course planning. Registered students can stop in the office anytime during the session to receive assistance. 
July 21 – Michigan Reconnect Meet and Greet – 12 p.m., South Campus: Mingle with others interested or participating in the Michigan Reconnect program at Macomb as well as staff from the college's Admissions and Outreach Department, including success coaches.
All the events are free to attend but require preregistration. For more information and to register for the sessions, go to www.macomb.edu/admissionsevents. You can also call 586.445.7999 and select admissions from the menu for more information.
About Macomb Community College
Macomb Community College (www.macomb.edu) is about transforming lives and communities through the power of education, enrichment and economic development. Macomb grants the largest number of associate degrees in Michigan and is the largest community college in the state. The college provides programming for youth through seniors, including early college for high school students, university transfer and career preparation programs, workforce education, continuing education and certification, and a wide range of enrichment opportunities encompassing arts, culture and lifelong learning.
Media contact: Sean M. Patrick, 586.445.7271, patricks28@macomb.edu