Lorenzo Cultural Center presents Front Row Center: Icons of Rock, Blues and Soul photo exhibit
Monday, July 24, 2023 09:00 AM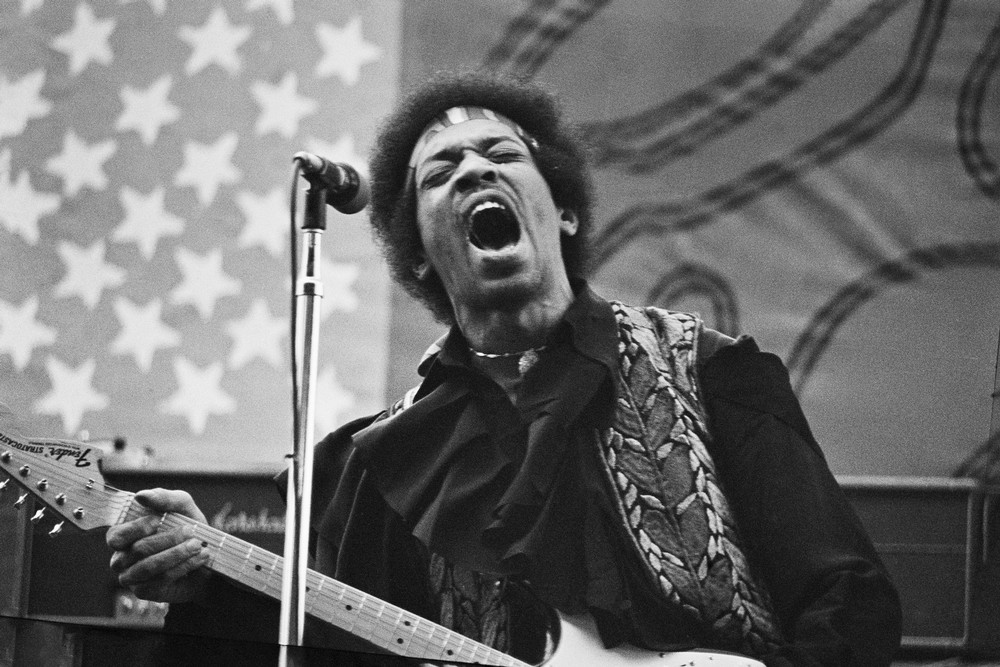 Lorenzo Cultural Center presents Front Row Center: Icons of Rock, Blues and Soul photo exhibit
The Lorenzo Cultural Center, located on Macomb Community College's Center Campus, presents Front Row Center: Icons of Rock, Blues and Soul, a collection of more than 70 images taken by concert photographer Larry Hulst of legendary musicians and singers across the generations and genres. The exhibit is open now through Sept. 27.
"The photo exhibit brings the world of rock, blues and soul to our door and takes our patrons to the lights and excitement of the live music scene from 1970 through 1999." said William Wood, director, Cultural Affairs and Community Engagement, Macomb Community College. "The stunning photography by Larry Hulst captures the high energy and enthusiasm of some of our greatest performers from Janice Joplin and Jimi Hendrix to David Bowie and Lauryn Hill."
Hulst's photography has appeared on album art and accompanied numerous magazine features, including in Rolling Stone. The hallmark of his work is his ability to evoke the raw energy and emotion of the concert experience.
His first concert photos chronicled an energetic show by The Who in 1967 at the Shrine Auditorium in Los Angeles. One of his early works, a photo of blues performer Muddy Waters taken in March 1973, was used in a Rolling Stone magazine issue that year celebrating Water's birthday. Hulst's photograph of Jimi Hendrix taken at the Golden Raceway in Sacramento, Calif., on March 26, 1970, was used on Hendrix's compilation album South Southern Delta, released in 1997.
The Front Row Center exhibit is complementary and open to the public Monday through Friday 10 a.m. – 4 p.m. and select Saturdays: Sept. 9, 16, and 23. The Lorenzo Cultural Center is located on Macomb's Center Campus at 44575 Garfield Road, Clinton Township.
About Macomb Community College
Macomb Community College (www.macomb.edu) is about transforming lives and communities through the power of education, enrichment and economic development. Macomb grants the largest number of associate degrees in Michigan and is the largest community college in the state. The college provides programming for youth through seniors, including early college for high school students, university transfer and career preparation programs, workforce education, continuing education and certification, and a wide range of enrichment opportunities encompassing arts, culture and lifelong learning.
Media contact: Sean M. Patrick, 586.445.7271, patricks28@macomb.edu