Macomb CC offers EMTs opportunity with paramedic program at no cost
Tuesday, March 21, 2023 09:00 AM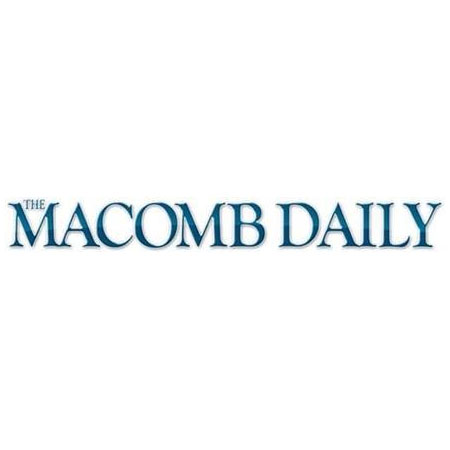 Macomb CC offers EMTs opportunity with paramedic program at no cost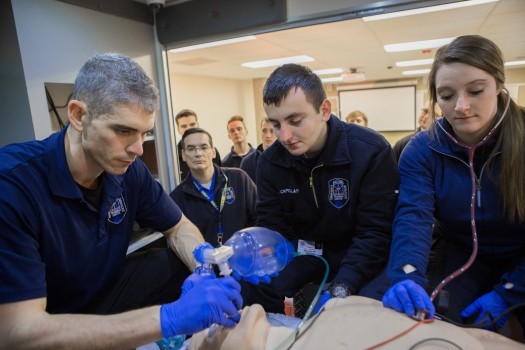 Macomb Community College has received a grant that will reduce a student's overall cost for a paramedic education by approximately $4,500 and opens the door to many people who otherwise may have a financial obstacle to entering the program. PHOTO COURTESY OF MCC
By GINA JOSEPH
Macomb Community College (MCC) announced a new initiative Tuesday that will benefit Emergency Medical Technicians (EMT) while fulfilling the desperate need for more paramedics.
Through a grant from the State of Michigan, MCC is able to offer EMTs looking to become paramedics their first semester in the program at no cost — including tuition and expenses — for as many as 30 students.
This would be available for students looking to attend the fall semester beginning August 2023.
"This is a unique opportunity for those EMTs interested in advancing their careers and becoming a paramedic," Mike Lopez, director of the Public Service Institute at MCC said, in a news release. "This grant reduces the student's overall cost of a paramedic education by approximately $4,500 and opens the door to many people who otherwise may have a financial obstacle to entering the program."
According to the U.S. Bureau of Labor Statistics, overall employment of EMTs and paramedics is projected to grow 7% from 2021 to 2031, with the average median salary of a paramedic approximately $11,000 higher annually than that of an EMT. Paramedics have numerous employment opportunities, ranging from private ambulance services to working in a hospital setting to progressing, with further education, to firefighter/paramedic.
The grant will cover first semester costs including tuition, books, uniforms and other fees for registered students who have successfully applied and have been offered admittance to MCC's program through the selective admissions process.
The paramedic program at MCC is a two-year course featuring a combination of classroom instruction and hands-on courses utilizing state-of-the-art simulation laboratories, as well as extended time in area hospitals doing clinical rotations in which students practice their skills. In the final semester of the program, students participate in an externship, riding in the field with an ambulance service. The program prepares students for state and national licensing exams.
Jeff White, chief of Emergency Medical Services for Richmond and Lenox Townships and chair of Macomb's advisory board for EMT and paramedic training, said the shortage of paramedics has created an abundance of opportunities for graduates of Macomb's paramedic program.
"There is a national shortage of paramedics like nothing that I've ever seen in my 40 years of doing this kind of work," said White. "We have to convince young people that it is a job with a career and a wage they can support a family on. It is a job where, actually from an hourly standpoint or a days of work standpoint, there is tremendous ability for a good work-life balance."
To qualify for this grant, students must be a registered student at Macomb, have a current Michigan Basic EMT license and be admitted to the program through the selective admissions process. Applications and all required documentation are due prior to May 15, 2023.  For more information visit macomb.edu/resources/selective-admissions/attachments/emergency-medical-technician-paramedic.pdf or contact the counseling and advising office at 586-445-7999.