Comedy & Cocktails raises more than $120,000 for Macomb Community College's arts and cultural programming
Thursday, October 27, 2022 10:00 AM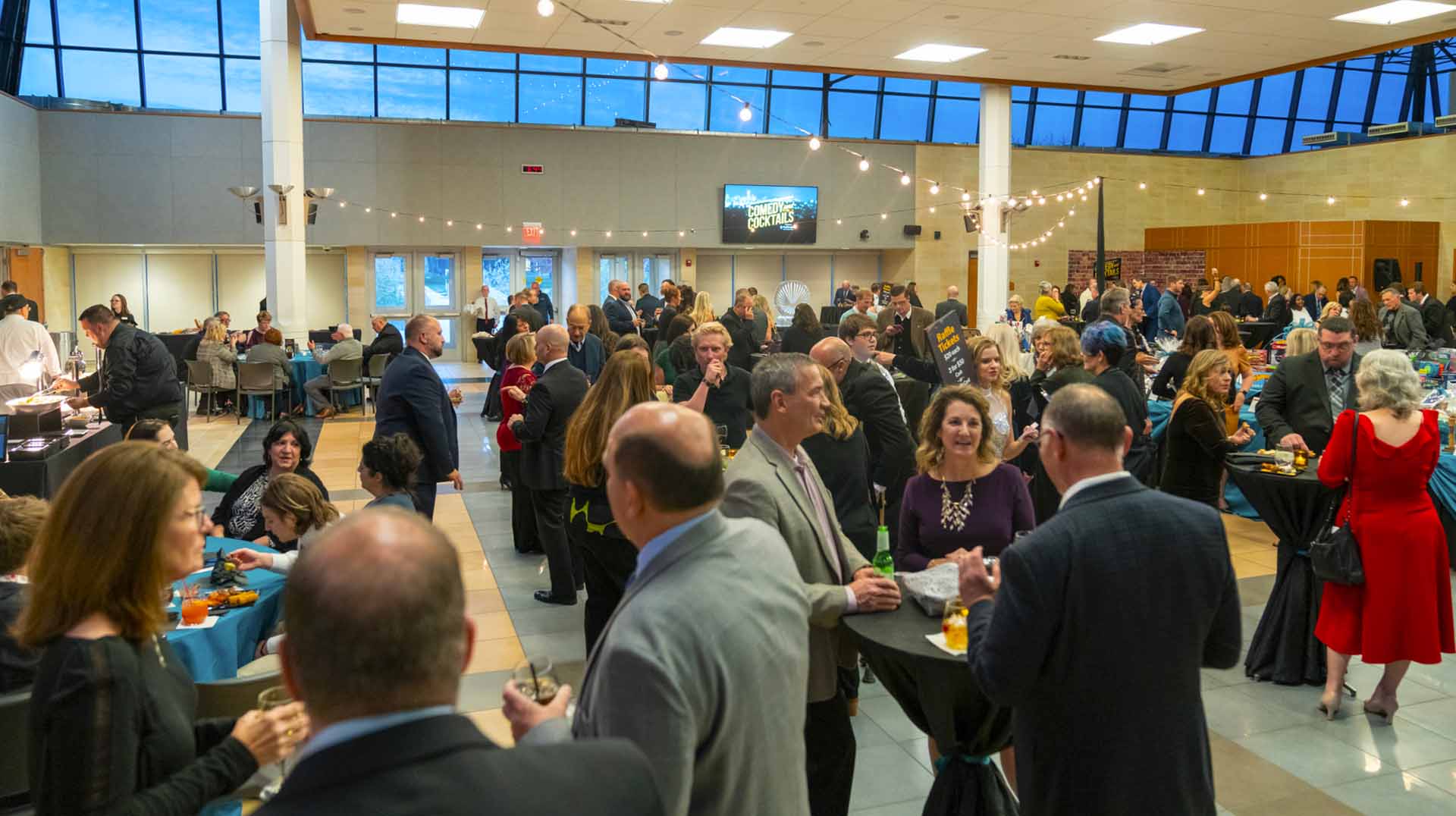 Comedy & Cocktails raises more than $120,000 for Macomb Community College's arts and cultural programming
Macomb Community College Foundation's sold-out event sets a new record in both funds raised and participation
Macomb Community College Foundation's Comedy & Cocktails, held Friday, Oct. 14, raised more than $120,000 to support the college's arts and cultural programming, the most the event has raised since its inception in 2014. This represents an approximately 50% increase over the last time the event was held in 2019, prior to a two-year hiatus due to the coronavirus pandemic, and the largest ever participation rate, with more than 400 attendees.
"We sincerely appreciate the tremendous support from friends of the college and corporate sponsors, which allows us to provide meaningful arts and cultural experiences that contribute to our community's vibrancy," said James O. Sawyer IV, president, Macomb Community College. "This programming provides vital opportunities not only to learn outside the classroom, but also to celebrate, to be entertained and to connect with each other."
Presented by First State Bank, Comedy & Cocktails featured a cocktail reception, silent auction featuring 75 items and a strolling dinner in the Lorenzo Cultural Center. Bidding for the auction was conducted virtually. Participants could view the items up for bid two days prior to the gala with bidding starting at noon the day of the event.
The evening concluded with a performance by Jim Belushi and the Board of Comedy, an improvisational comedy sketch show in the Macomb Center for Performing Arts. Belushi and his seasoned team called upon members of the audience for suggestions for comedic scenes.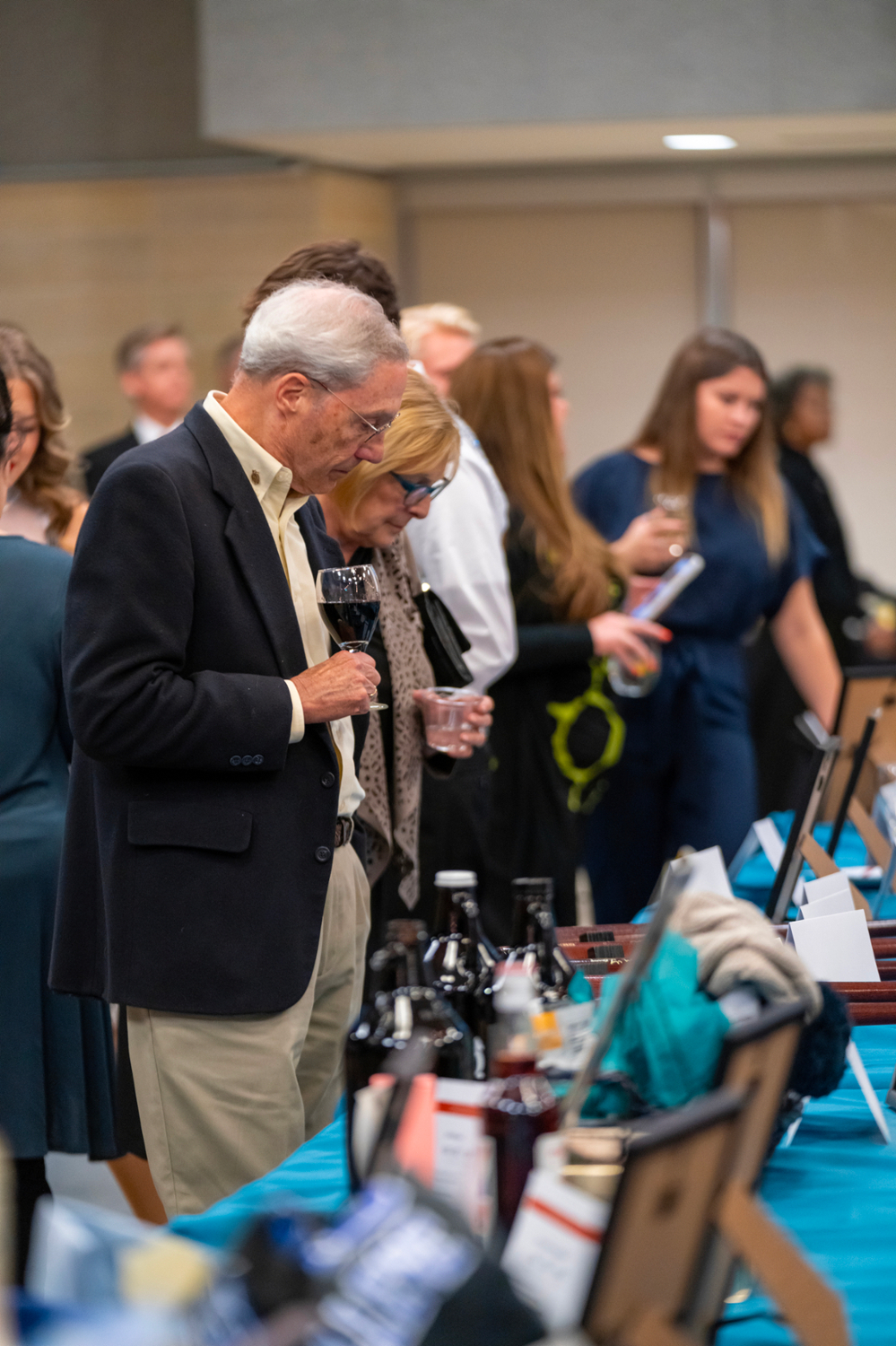 Guests inspect abundant donated silent auction items prior to bidding at the Macomb Community College Foundation's Comedy & Cocktails.
About the Macomb Community College Foundation
Established in 1999, the Macomb Community College Foundation is a 501(c)(3) nonprofit organization that manages contributions from individuals, foundations and corporations for the educational purposes and objectives of the college.
About Macomb Community College
Macomb Community College (www.macomb.edu) is about transforming lives and communities through the power of education, enrichment and economic development. Macomb grants the largest number of associate degrees in Michigan and is the largest community college in the state. The college provides programming for youth through seniors, including early college for high school students, university transfer and career preparation programs, workforce education, continuing education and certification, and a wide range of enrichment opportunities encompassing arts, culture and lifelong learning.
Media contact: Sean M. Patrick, 586.445.7271, patricks28@macomb.edu