Macomb Community College Board Chair Katherine Bracey Lorenzo named MCCA 2022 Outstanding Alumnus
Monday, August 22, 2022 08:00 AM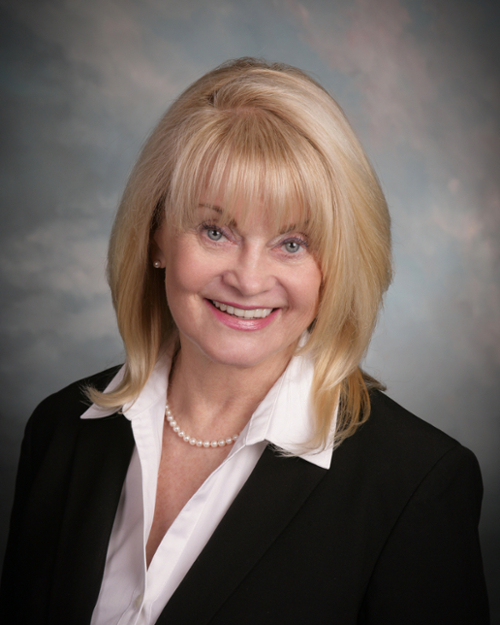 Macomb Community College Board Chair Katherine Bracey Lorenzo named MCCA 2022 Outstanding Alumnus
The Michigan Community College Association (MCCA) honored Katherine Bracey Lorenzo, Macomb Community College alumnus and current chair of the college's board of trustees, as the recipient of the 2022 Outstanding Alumnus Award at its summer conference held in late July.
Lorenzo earned an associate of arts degree from Macomb Community College and completed her bachelor's and master's degrees in psychology as well as post-graduate work from Wayne State University. She serves as chair of the Macomb Community College Board of Trustees and is also a member of the Michigan Community College Association Board of Directors.

"Kathie Lorenzo has given so much of her professional life to bettering Macomb Community College," said James O. Sawyer IV, president of Macomb Community College. "We are so grateful for all that she has done for Macomb over the past four decades, and we are excited that she has been recognized with the MCCA Outstanding Alumnus Award for her extensive contributions."
Prior to joining Macomb Community College, Lorenzo founded a company pioneering awareness and providing education about complementary medicine. She joined the college in 1980 as a project manager before becoming an administrator and then accepting an appointment as a full-time member of the college's psychology faculty. She retired from Macomb in 2014 and was granted emeritus status.

"Katherine Bracey Lorenzo has continued to dedicate her time and expertise to uplifting community colleges in Michigan," said Brandy Johnson, president of MCCA. "She is a wonderful example of the success stories that come out of our community colleges, and we are excited to honor her."

The MCCA Outstanding Alumnus Award was established in 1985. The award is presented to a Michigan community college alumnus based upon achievement in their professional career, service to humanity, honors received, and a strong commitment to the purpose and philosophy of the community college mission.
About Macomb Community College
Macomb Community College (www.macomb.edu) is about transforming lives and communities through the power of education, enrichment and economic development. Macomb grants the largest number of associate degrees in Michigan and is the largest community college in the state. The college provides programming for youth through seniors, including early college for high school students, university transfer and career preparation programs, workforce education, continuing education and certification, and a wide range of enrichment opportunities encompassing arts, culture and lifelong learning.
About the Michigan Community College Association
The Michigan Community College Association (MCCA) fosters collaboration, connection, and partnerships among the 28 Michigan public community colleges and their stakeholders.  The MCCA provides strong legislative and public advocacy in Lansing and throughout Michigan, works to improve the image and credibility of community colleges, and advances numerous shared initiatives through the Michigan Center for Student Success, Michigan Colleges Online, Collaborative Programs Initiative, and the Michigan New Jobs Training Program.  Learn more at www.mcca.org.
Media contact: Sean M. Patrick, 586.445.7271, patricks28@macomb.edu