Lorenzo Cultural Center hosts photo exhibition, Hungry Planet: What the World Eats
Tuesday, August 09, 2022 10:00 AM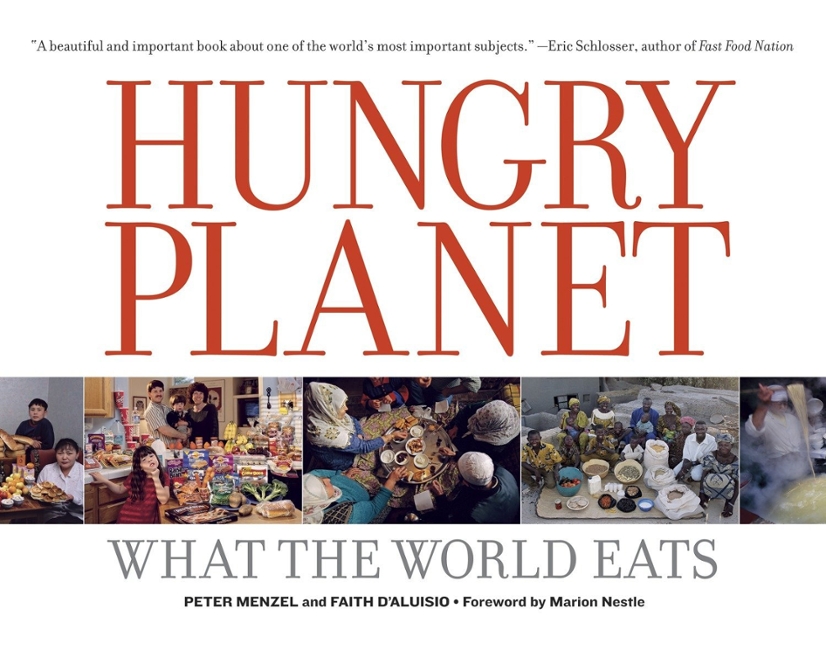 Lorenzo Cultural Center hosts photo exhibition, Hungry Planet: What the World Eats
Exhibit provides snapshot how environment and culture influence food choices
Hungry Planet: What the World Eats shows how families from around the world acquire their food and prepare it according to their cultural traditions and economic conditions. On display at the Lorenzo Cultural Center on Macomb Community College's Center Campus in Clinton Township, the exhibit showcases 15 families from 12 countries and offers insight into each country's nutrition and health along with demonstrating the impacts of poverty and conflict.
Photographer Peter Menzel and author Faith D'Aluisio spent time with the featured families as they farmed, shopped, cooked and ate. At the end of each visit, they created a portrait of the family surrounded by a week's worth of their groceries. The photos also include daily life images, family captions and family grocery lists.
"This exhibit helps us explore different cultures from a new and unique perspective," said William Wood, director, Cultural Affairs and Community Engagement, Macomb Community College. "Hungry Planet takes us on a voyage across the globe, from wealthier countries where food is in abundance to struggling areas where hunger is more prevalent, crystalizing the impact of these disparities."
Hungry Planet: What the World Eats is open at the Lorenzo Cultural Center through Sept. 17. The exhibit is free to view and is open Tuesday through Friday 10 a.m. until 4 p.m.
About Macomb Community College
Macomb Community College (www.macomb.edu) is one of the nation's leading community colleges. Macomb nationally ranks in the top two percent in the number of associate degrees awarded by community colleges and is one of the largest grantors of associate degrees in Michigan. The college's comprehensive educational programming includes pre-collegiate experiences, university transfer and career preparation programs, bachelor-degree completion and graduate degree programs, workforce training, professional education and certification, and continuing education and enrichment opportunities.
Media contact: Sean M. Patrick, 586.445.7271, patricks28@macomb.edu