More than 100 employers looking to hire at Macomb Community College Spring Job Fair on April 26
Tuesday, April 26, 2022 08:00 AM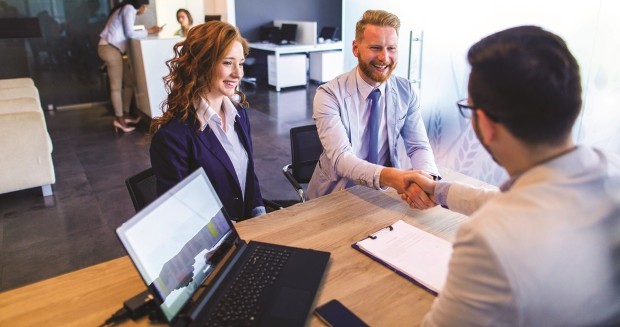 Macomb Community College will hold its annual Spring Job Fair from 4 to 7 p.m. on Tuesday, April 26, at its Sports & Expo Center on the college's South Campus in Warren. Co-sponsored by the City of Warren, the job fair offers community members the opportunity to connect with more than 100 employers who are looking to hire for both full- and part-time positions. The Spring Job Fair is free and open to the public with no registration required.
 Employers participating in the job fair include Ascension, Baker Industries, Gardner White, Henry Ford Health, LaFontaine Automotive Group, McLaren, Rousch Industries, United States Secret Service and Waltonen Engineering. For a full listing of the employers participating in the job fair, go to https://calendar.macomb.edu/event/career-services-job-fair-2022.
 Additional resources will also be available on-site including Macomb's Office of Veteran and Military Service, Michigan Works! and several of Macomb's partner universities with information about the programs they offer.
 Job seekers are advised to dress in business attire, bring plenty of resumes and be prepared for potential on-the-spot interviews.
 For more information on the Spring Job Fair, contact Career Services at Macomb Community College at  careerservices@macomb.edu or call 586.445.7321.
 About Macomb Community College
Macomb Community College (www.macomb.edu) is one of the nation's leading community colleges. Macomb nationally ranks in the top two percent in the number of associate degrees awarded by community colleges and is one of the largest grantors of associate degrees in Michigan. The college's comprehensive educational programming includes pre-collegiate experiences, university transfer and career preparation programs, bachelor-degree completion and graduate degree programs, workforce training, professional education and certification, and continuing education and enrichment opportunities.
 Media contact: Sean M. Patrick 586.445.7271 patricks28@macomb.edu