Macomb Community College celebrates National Poetry Month with Macomb's Festival of Words
Tuesday, April 19, 2022 08:00 AM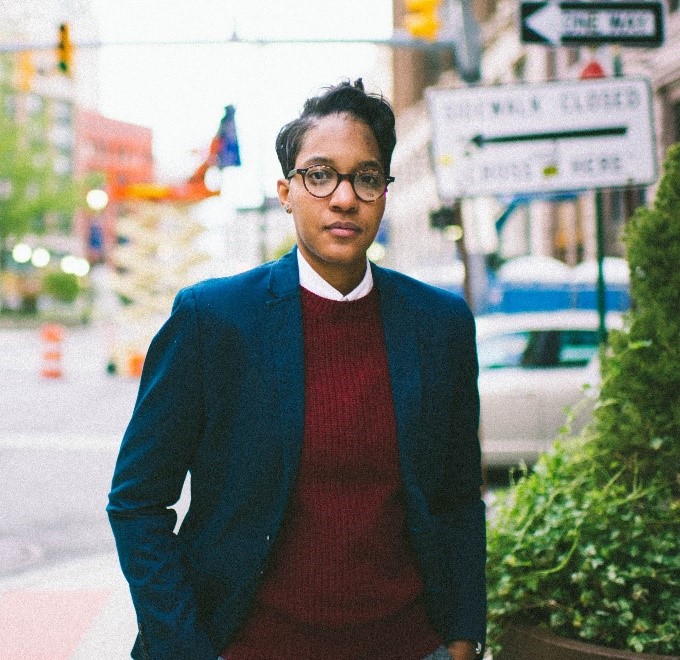 Poet Natasha T. Miller to hold special performance and student workshop
Macomb Community College is celebrating National Poetry Month with Macomb's Festival of Words, featuring a special reading from performance poet and Detroit native Natasha T. Miller on Tuesday, April 19, 7 p.m., at the Macomb Center for Performing Arts in Clinton Township. This special presentation of Write Out Loud is free to the public., Miller also will be hosting a poetry workshop for Macomb students in the afternoon, providing them with the opportunity to directly interact with and learn from the nationally recognized artist.
Miller is a sought-after performance poet, a LGBTQ activist and film producer. She is a three-time Women of the World Poetry Slam top-five finalist and has been part of four national poetry slam teams. Miller has been on three national tours performing at venues of all sizes and has been featured in magazines such as Vogue and Entrepreneur. In 2010, she started her own publishing company, All I Want to Say Publishing, and has since published two books, Dreams of a Beginner and Coming Out of Nowhere, a social networking memoir about LGBTQIA topics, religion and cyberbullying.
"Our goal with Write Out Loud is to celebrate the literary arts, help promote literacy, and create a memorable opportunity for our students and community to personally experience a well-regarded poet" said William Wood, director, Cultural Engagement and Community Engagement, Macomb Community College. "We hope that our students and community find Natasha Miller both enlightening and inspiring."
Miller's poetry reading will be held at the Macomb Center for Performing Arts Stage II, located on Macomb's Center Campus at 44575 Garfield Road in Clinton Township. Tickets for the presentation are complimentary, with a limit of four tickets per person. To reserve tickets, go to MacombCenter.com or call 586.286.2222.
 About Macomb Community College
Macomb Community College (www.macomb.edu) is one of the nation's leading community colleges. Macomb nationally ranks in the top two percent in the number of associate degrees awarded by community colleges and is one of the largest grantors of associate degrees in Michigan. The college's comprehensive educational programming includes pre-collegiate experiences, university transfer and career preparation programs, bachelor-degree completion and graduate degree programs, workforce training, professional education and certification, and continuing education and enrichment opportunities.
Media contact: Sean M. Patrick, 586.445.7271, patricks28@macomb.edu