Student Life and Leadership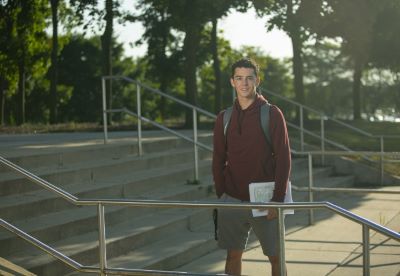 Discover an energetic campus with tons of things to do!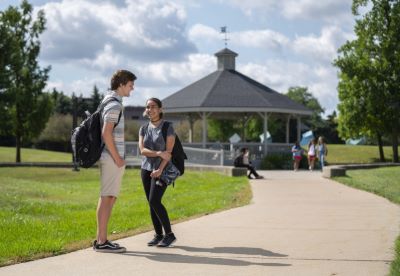 Connect with other students and the community.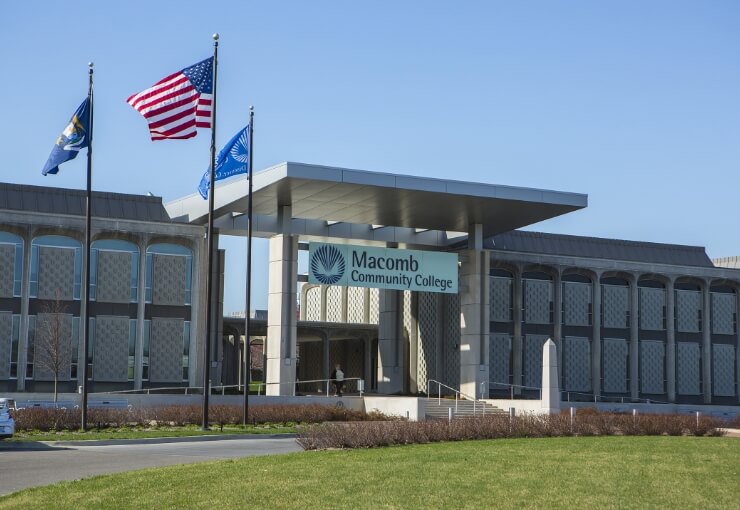 Advance your social, athletic and leadership skills.
Oh, and did we mention to have fun? How? Meet our Student Life & Leadership team. Read on to find out how!
Events
Starting with your first day as a student, we're here to make sure you have plenty of opportunities to have fun and meet new friends!
And you can earn Macomb Multicultural International Initiatives (MMII) credits through participation in selected activities.
Join us for:
Welcome Week: Kick off your semester the right way. Enjoy free food, games, activities and tons of opportunities to explore campus and mingle!
Halloween Party: Wear your favorite costume and join us for food, fun, games and prizes!
Do-it-Yourself Workshops: Get crafty and participate in fun, seasonal projects.
Fandom Forward Leadership: Geek out! Explore some of your favorite pop culture shows and movies and use your passion to exercise everyday leadership practices.
National Days: Kick back, grab a bite to eat, and celebrate some of your favorite #SocialMediaHolidays!
…and much more! Check out our calendar of events to see what's on the horizon.

Organizations
Wherever your interests lie, we have a club just for you!
Check them out!
8-Bit Game Club: Appreciate video games for the modern art form that they are. Enjoy everything from vintage gaming to the latest cutting-edge hardware.
Anime: Experience anime culture and share your passion with peers!
Cybersecurity Club: Discuss topics of interest relating to cybersecurity!
LGBT Alliance: A safe and open forum to discuss issues that matter to the LGBTQ+ community.
Phi Theta Kappa: The national honor society for students attending community and two-year colleges.
Don't see one for you? Start your own!

Trips
Get on board for a daytrip you won't forget!  
We've visited some exciting and fun places like Chicago, Mackinac Island and Cedar Point.

Volunteering
If giving back to others is your passion, you'll have several opportunities to get involved in the community – and beyond.
Volunteer Fairs: Several times each semester, you can connect with local non-profit organizations for volunteer opportunities.
MLK Day Jr. Day of Service: Our largest volunteer event! Team up with several hundred faculty, staff and fellow students and volunteer in the community.
Alternative Spring Break: Each year, we offer weeklong volunteer opportunities in various parts of the country, including New York, Nashville and the Outer Banks off the coast of North Carolina.

Commencement
We're right here with you on your academic journey, from day one, right up until graduation. Check our commencement ceremony and celebrate with our newest group of alums!

Macomb OneCard
As a Macomb student, you'll be mailed a Macomb OneCard the first time you register for credit classes. Treat it as your constant companion! Look at all you can use it for – not just around campus, but beyond!
Student photo ID
Tuition and financial aid refunds
Library card
Print/copy card
Free admission to all Macomb intercollegiate home games
Discounts at local businesses

Locations
Our friendly Student Life and Leadership team is conveniently located in the Student Centers at both South and Center campuses.
Stop by and see what's happening on campus!
South Campus - K-Building, Room 251
John Lewis Student Community Center
14500 E. 12 Mile Rd.
Warren, MI 48088
Center Campus - P-Building, Room 127
John R. Dimitry Student Center
44575 Garfield Rd.
Clinton Township, MI 48038