Become indispensable
Can you imagine what life would be like without the World Wide Web?
Although the British scientist who created it didn't intend it to be, the World Wide Web is now indispensable for working, learning, banking, shopping and just about everything we do. As a skilled website programmer, you'll be, too!
For a look at all the courses in our program, consult the course list.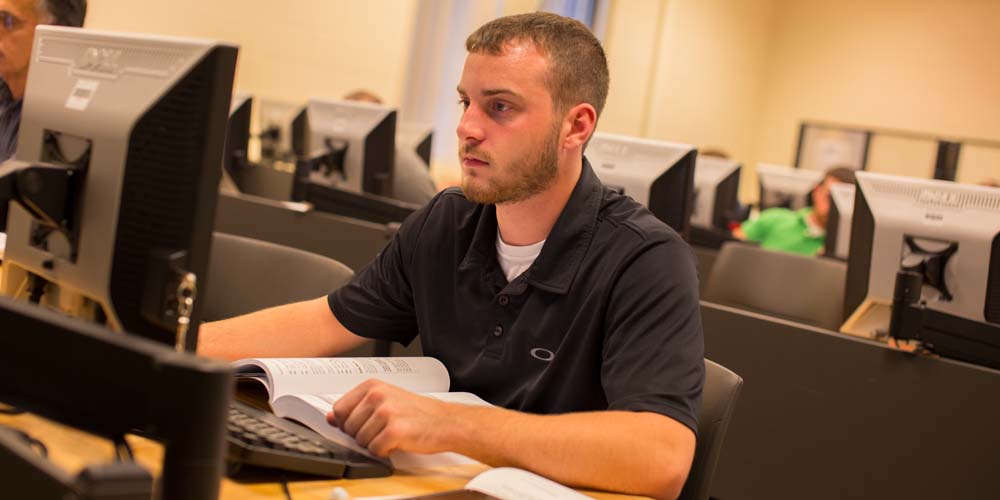 Build a better website
Our expert faculty, all current or former website programmers, will share from their experience. They'll teach you how to build and support a website that withstands evolving technology and digital trends.   
They'll also prepare you for one or more certification exams, your proof to prospective employers that they can entrust you with their internet presence.
What you'll learn:
Site design and architecture
Search engine optimization
Development and deployment
Maintenance and support
Font formatting
Data manipulation
Pay-per-click advertising
And much more!
Earn a one-year certificate (which can be completed entirely online!) and be immediately employable. Add another year of courses and you can receive an associate degree, earning transferable credits if your goal is a bachelor's degree.
Ask our faculty
Professor
Jacqueline Wanner
is the program advisor and she has the answers to any questions you might have. Contact her at
586.286.2053
.
Job search optimization
If you can build a website, job offers will come! Or you may decide to launch your own consulting business instead.
These skills are in high demand. You'll have job security and potential to earn a salary higher than most earned in positions that require an associate degree.
Use the handy tool below to see what we mean.
And, unless you're recruited right out of our program, our Career Services team can help you with the job search and interview preparation, including the creation of the perfect resume.