Ahead of the curve
Like the prototypes that you'll be helping develop and test, vehicle engineering technology is a new addition to the product line of automotive-related careers.
In our program, one of few like it in southeastern Michigan, you'll acquire the electrical, mechanical and computer software skills needed to assist engineers in the development and testing of electric and automated/connected vehicles.
You'll be ahead of the curve in a new career field with insider knowledge on the latest and greatest in automated vehicle technology.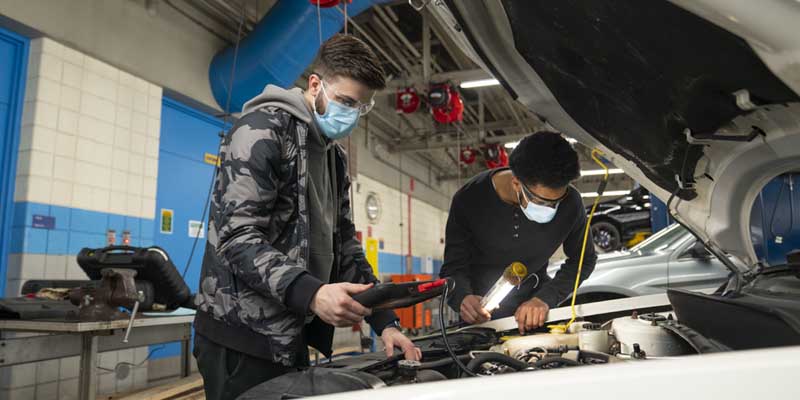 Along for the ride
The program was developed by our Center for Advanced Automotive Technology and is taught by automotive engineers, perhaps some of the same ones you'll work with one day.
You'll gain practical skills under their guidance and learn where the automobile industry plans on taking automated vehicle technology – with you along for the ride!
 You'll learn about:
Automotive systems
Digital electronics
Reading schematics and specifications
Alternative fuel sources
Intelligent and hybrid vehicles
RCL analysis
Vehicle testing
And much more!
For a list of courses and their descriptions, consult the College Catalog.
These jobs aren't going anywhere!
Electric and automated vehicles are here to stay, and so are job opportunities for those skilled enough to assist in their engineering. 
Use this handy tool to see positions available and what you can expect to earn.
And remember, our Career Services team is here to help you find your first job, prepare for the interview and polish your resume.