A bridge between hearing and deafness
Communicating without speaking is a learned skill that provides a bridge between the hearing and deaf communities.
In our courses, you'll learn American Sign Language (ASL), which has the same inflections and rhythms as any spoken language.
You'll begin by mastering the manual alphabet, followed by the broadening of your vocabulary, improving your fingerspelling skills and gaining a better awareness of deaf culture.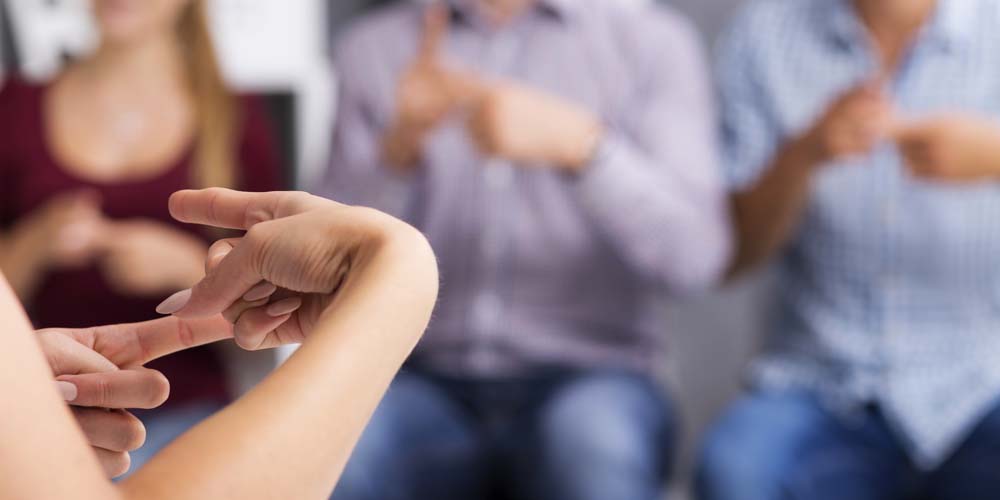 First-time ASL learners welcomed
No prior ASL skills are necessary to take our courses, which will open doors for you in the deaf community and could lead to work as a professional language interpreter.
Our faculty are fluent in ASL and will teach and mentor you as you learn the intricacies of a new language.
You'll learn about:
Language functions
Expressive/receptive communication
Controlling conversations
Hearing loss
Audiology
Role of ASL in deaf community
And more!
For the list of courses and their descriptions, visit the College Catalog.