What you need to lead
Every restaurant has two different lives: one in the front of the house where diners are served and one in the back where food is prepared.
As a restaurant manager, you'll make sure that the door swings easily between the two, with servers and kitchen staff working together as a team.
In our program you'll learn what you'll need to do that successfully, including cooking techniques, calculating costs, food safety, effective ordering and using a menu as a management tool.
For a look at all the courses in our program, consult the course list.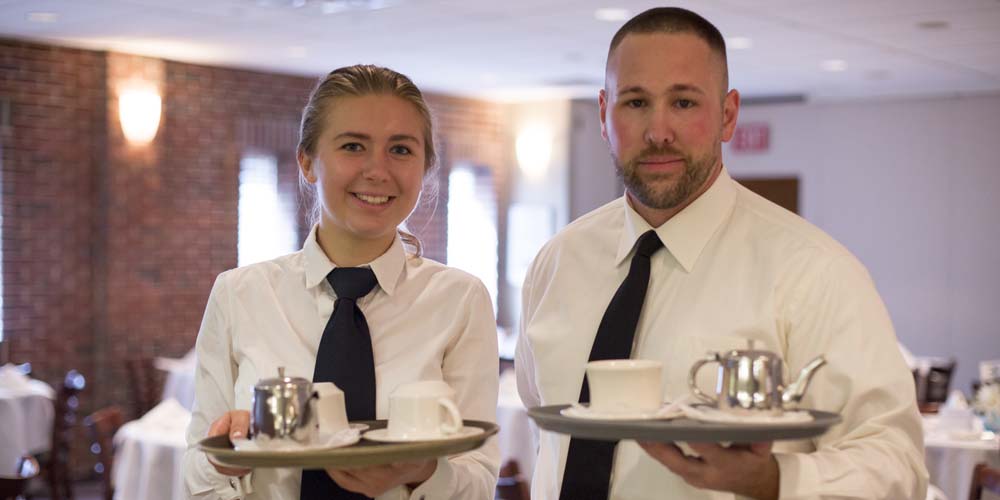 Learn from chefs and sommeliers
Our program is taught by a faculty of certified chefs, with most holding degrees from the Culinary Institute of America in New York, as well as a certified sommelier.
In classroom and labs, and the Center Stage teaching restaurant, they'll show you by example how to keep both the back and front of the house running as smooth as melted butter.
Your classes will include:
Culinary Techniques
Menu and Event Planning
A La Carte Dining    
Cost Control
Principles of Marketing
Table Service
Culinary Skills Development
And more!
And credits earned in our courses transfer to four-year college or university if you decide to pursue a bachelor's degree.
Ready to learn the restaurant business?
Contact one of our program advisors to get started:
Chefs' network
Our culinary faculty have connections with local chefs and can often find internships for students, if not jobs.
Use this handy tool to see what's available locally and what you can expect to earn.
If you haven't been hired by a restaurant by the time you earn your associate degree, our Career Services team is here to help with the job search.