Administering hope
Those who need respiratory therapy have difficulty breathing. Sometimes it's temporary, following injury or surgery. Sometimes it's lifelong because of a chronic health condition.
But it's always debilitating.
As a respiratory therapist, you'll give patients hope as well as physical relief by administering treatments, teaching them to use medical equipment, guiding them through exercises and monitoring their respiratory rates and blood oxygen levels to ensure they're getting the care they need.
For a look at all the courses in our program, consult the course list.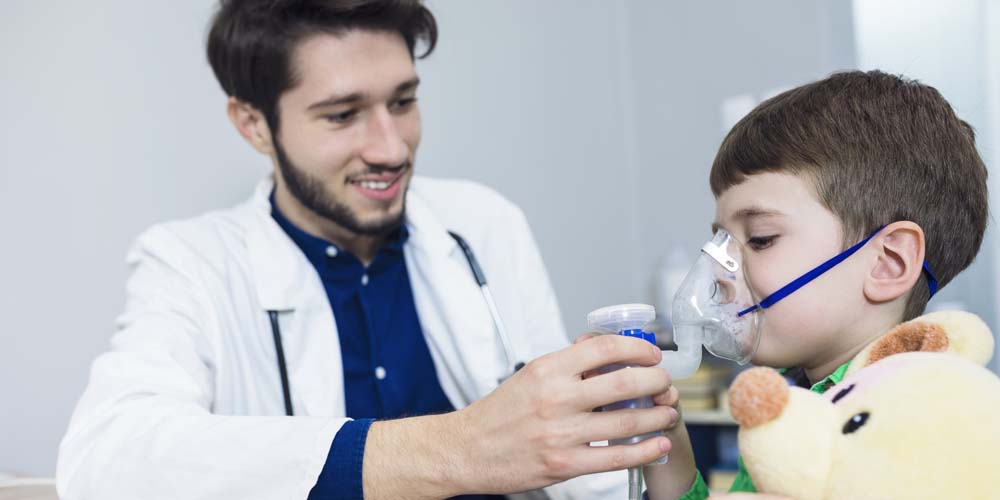 Expert faculty
Our program is taught by certified respiratory therapists who know how it feels to receive gratitude from a patient you've helped breathe easier.
From them, you'll learn about:
Oxygen therapy
Resuscitation
Airway management
Drawing/evaluating blood gas
Mechanical ventilation
And much more!
In the second year of the program, you'll be assigned a clinical internship at a local hospital or health care facility to get practical experience working with patients.
And credits earned in our program transfer if you decide to pursue a bachelor's degree.
A hospital needs you
There's a shortage of respiratory therapists and hospitals are challenged to meet the critical needs of patients.
Use this handy tool to see what's available locally and what you can expect to learn.
And if you haven't been recruited by a hospital by the time you graduate with your associate degree, our Career Services team can assist you with searching for a job and preparing your resume.